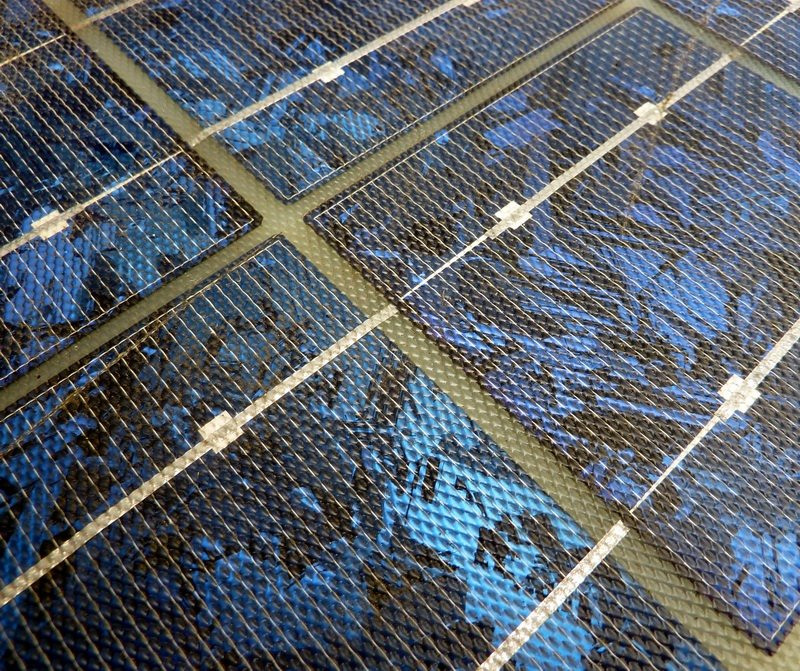 The US Department of Energy launched the SunShot Initiative in 2011 as a collaborative national effort that aggressively attempts to drive innovation forward to make solar energy cost-competitive with traditional energy sources by 2020; with a goal to drive down solar electricity costs to US$0.06/kWh.
Five years into the DOE's decade-long SunShot Initiative, the solar industry is 70% of the way to achieving that cost target. Today, at the halfway mark to the target date, DOE is taking stock of the progress made, assessing what has been learnt and the barriers and opportunities yet to be faced. To answer these inquiries, On the Path to SunShot was inaugurated early last year in collaboration with the National Renewable Energy Laboratory (NREL), Lawrence Berkeley National Laboratory, Sandia National Laboratories and Argonne National Laboratory.
Together, they have published eight reports detailing to date the challenges in driving down costs and reaching higher penetrations of solar in the grid, as well as the opportunities for solar energy in the US.
"Solar technology, solar markets, and the solar industry have changed dramatically over the past five years. Cumulative US solar deployment has increased more than tenfold, while solar's levelised cost of energy (LCOE) has dropped by as much as 65%. New challenges and opportunities have emerged as solar has become much more affordable, and we have learned much as solar technologies have been deployed at increasing scale both in the US and abroad," the report prefaces.
PV deployment in the grid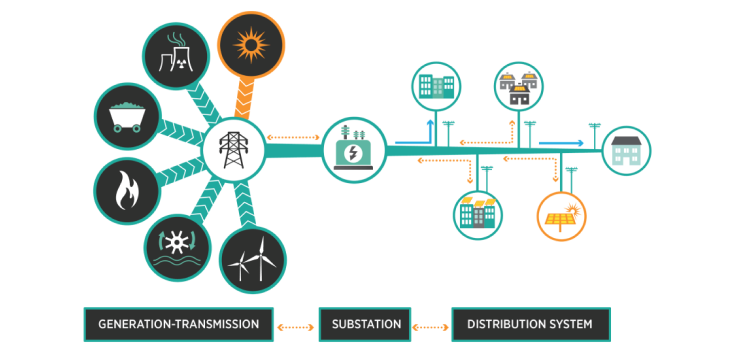 The first report finds that increasing the use of grid-flexibility options could enable 25% or higher penetration of PV at low costs, "without any major intervention". These options include energy storage and demand response.
It also finds that curtailment could affect the economics of solar power and depreciate the progress made by the Initiative thus far when solar is meeting 20% of annual electricity demand.
Finance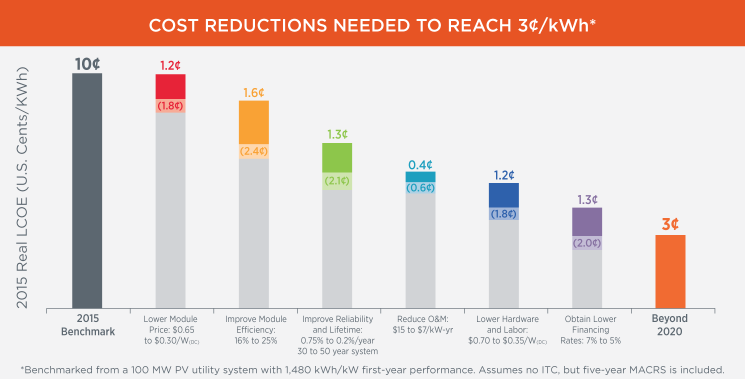 On the finance front, one report concluded that financial innovations alone – independent of technology cost improvements – could slash the cost of solar energy to consumers by 30-60%. The importance of this topic was highlighted as it was acknowledged that solar technologies typically have high upfront costs and low operating costs, and as they are able to provide sprawling long-term benefits, financing is critical to the solar industry.
The US in particular has enjoyed significant national government support for solar; with the introduction and extension of federal tax credits and state-wide net-metering programmes that attempt to subsidise the cost of solar for residential customers.
Whilst very beneficial to solar deployment, such mandates in themselves are costly, relying almost exclusively on the two most expensive sources of capital: sponsor equity and tax equity. According to the report, this has spurred stakeholders to innovate to achieve lower-cost financing solutions, such as securitisation of solar project assets, solar-specific structured products, and real estate figures recognising the value that a host-owned PV system brings to a home, enabling buyers to borrow against it using low-cost tax-advantaged mortgages or home equity loans.
The report concludes that as solar costs continue to decline, raising capital more efficiently will become increasingly pivotal in achieving the 2020 cost-competiveness goals. It also follows that as the industry continues to grow, investors are likely to become more confident in the industry.
"Once solar is much less costly and less subsidized, it might receive the type of lower-cost financing received by mature assets today. From a financing perspective, utility-scale solar could look much more like conventional generation assets, non-residential solar could look much like other capital improvements such as a new roof or an efficiency upgrade, and residential solar could look much like an expensive appliance," the report states.
However, the still relatively high upfront prices of PV systems is still a main challenge to achieving the desired competitive solar costs, alongside the large stock of existing generation sources and grid integration challenges. On the subject of price, NREL reported that PV prices and energy costs arise from a matrix of financial, technological, policy and geographic factors.
The report identified a root solution of lowering module and balance-of-system prices as well as improved efficiency and reliability of equipment: "This range of possibilities is created by the trade-offs among key metrics like module price, efficiency, and degradation rate as well as system price and lifetime. For example, high module efficiency is important but probably not sufficient on its own to meet the aggressive LCOE goals. System reliability (lower degradation rates, longer system lifetimes) might be equally important."
NREL notes that while PV system costs have fallen 65% since 2011, they must fall another 40-50% to achieve SunShot's 2020 goals.
Global manufacturing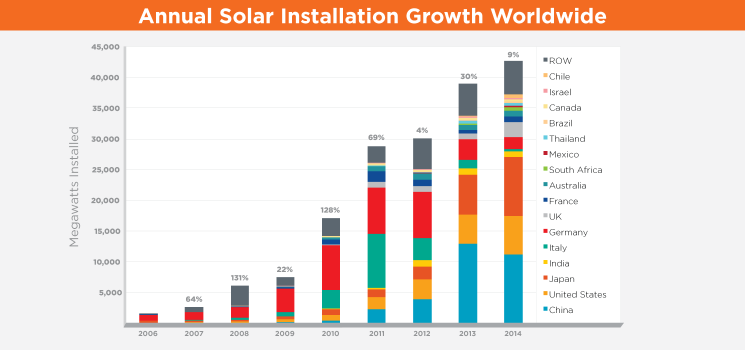 A conjunctive issue that was raised in the reports was how to increase the attractiveness of American solar manufacturing. Findings concluded that innovation-driven cost and performance improvements, along with strong projected solar demand could be the key. The ambitious aim of DOE is to host solar manufacturing facilities in the US with an annual capacity equivalent to annual domestic demand.
"Although the intensity of competition should moderate as weaker players are forced out and the industry consolidates, end-market-driven price limits on products and services will continue to constrain profit opportunities for firms. In the United States, manufacturers also face factors of production cost disadvantage compared with competing nations – including US$0.06/W higher crystalline silicon (c-Si) PV production costs compared with China."
Solutions cited surround a greater reliance on innovation and increased competitiveness. Global PV demand growth is expected to average 12% annually through 2020, according to the report, making the US potentially the second largest PV market through that year.
"Diversification of global demand is also expected to turn several US neighbours into substantial markets – potentially giving the Americas 17% of global demand in 2020. If, as expected, PV manufacturers place increasing emphasis on proximity to attractive demand markets, the United States likely may attract manufacturing facilities."
Conclusions
The other reports examined an array of topics, including integration of solar into the distribution system, the deployment of concentrated solar power (CSP), distributed solar on utilities and the environmental and health benefits of solar.
Among all the conclusions drawn from the study series, an overarching theme is evident: that sustained innovation across all industry sectors is key to realising SunShot's goal to make solar energy cost-competitive with all other forms of electricity by 2020.