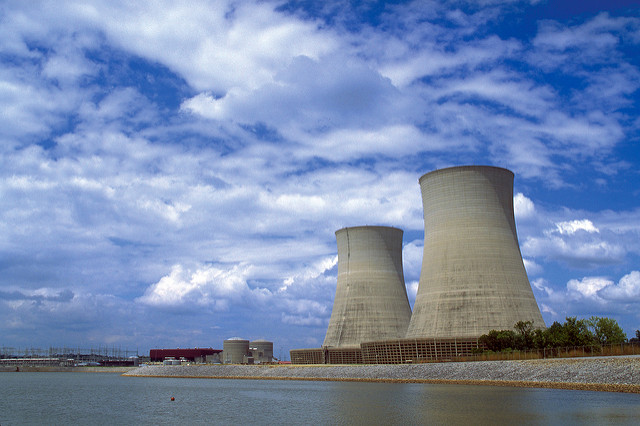 The New York Public Service Commission (PSC) has approved an ambitious plan for the state to generate half of its power from renewable energy sources by 2030, and will rely on nuclear to get there.
The plan includes the guarantee of subsidy for three nuclear power plants to lessen the state's reliance on fossil fuels. The new energy standard, approved Monday, will now divert US$965 million in additional subsidies to the upstate nuclear power plants Fitzpatrick, Ginna and Nine Mile over the first two years of the programme, with reported adjustments every two years until 2029.
Aside from providing additional revenue to nuclear, New York means business and already requires utility and energy service providers to ramp up renewable power to 26.31% starting next year, which will jump to 30.54% by 2021.
This new clean energy standard will catapult New York, which currently generates roughly a quarter of its energy from clean sources, into the league of California, Hawaii and Vermont – which have similarly strong renewable targets.
"The solar industry applauds Governor Cuomo and the New York Public Service Commission, chaired by Audrey Zibelman, for their bold efforts to transform New York into a clean energy powerhouse," said Sean Gallagher, vice president of state affairs at the Solar Energy Industries Association (SEIA). "Based on today's Commission session, a 50% Clean Energy Standard (CES) is a huge win for New Yorkers, and solar power is going to be key in making this win a reality."
"With this vote, the Empire State is sending a strong message to the rest of the nation that it's time to replace dirty energy with clean, reliable, affordable 21st century solutions, like solar. As the implementation process begins, SEIA looks forward to working with governor Cuomo and the Commission to ensure the new policy meets the 50% goal."
The standard is also set to reduce greenhouse gas (GHG) emissions by 40% by 2030 as well as attracting billions of dollars in clean energy investment.
"This Clean Energy Standard shows you can generate the power necessary for supporting the modern economy while combatting climate change," said New York governor Andrew Cuomo in a statement. "Make no mistake, this is a very real threat that continues to grow by the day and I urge all other states to join us in this fight for our very future."