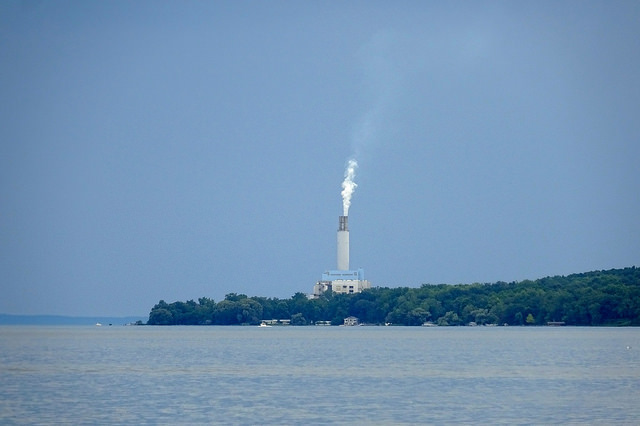 Cayuga Operating Company (COC), the owner of a coal-fired plant in Tompkins County, New York, has announced plans to construct one of the state's largest solar farms for an investment in excess of US$25 million.
The proposed large-scale farm, known as Cayuga Solar, will generate 18MW of electricity upon completion and will be situated on the 175 hectare site in Lansing. The company claims it will create up to 150 jobs during construction phase.
"This project will create an estimated 150 construction jobs and begin to decrease our region's reliance on conventional sources of energy. The fact that this solar farm is being built at an existing coal plant represents a growing commitment by Cayuga to transition towards cleaner energy," said New York State senator Pam Helming. "Anytime investments are made to reduce carbon emissions, it is a win for the economic viability of our region and a benefit to the environment. I want to thank and commend Cayuga Operating Company for making this project a reality."
"The co-location of a large-scale solar farm with an existing coal plant represents the energy transition underway in New York and across the United States," said Jerry Goodenough, the vice president of Development for Cayuga. "We recognize and embrace the role renewable energy will play in the better energy future we all want for New York, and this project will help keep New York on a path to achieve its stated renewable energy goals. We see Cayuga Solar as an important part of Cayuga's future commercial viability as well."
The coal plant owner also confirmed it will be bidding into the upcoming Request for Proposals (RFPs) for large-scale renewable energy purchases by New York State Energy Research & Development Authority (NYSERDA), and will also be exploring PPAs for large-scale renewable energy projects.
The development of the Cayuga solar farm is the first phase of COC's multi-phase development plan that envisions repowering the existing coal plant with natural gas, and ultimately creating an "energy park" on the site to locate manufacturing and other commercial operations.