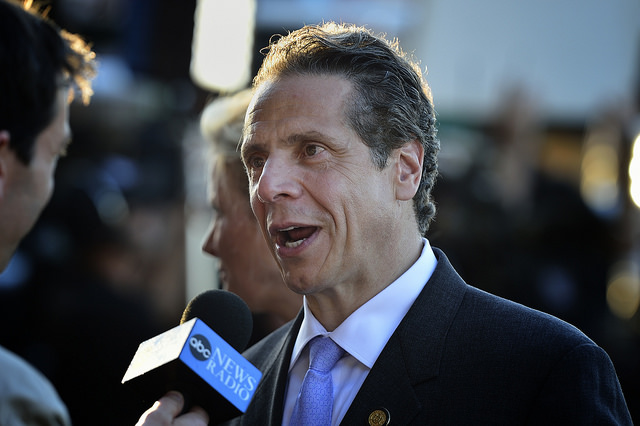 New York's governor Andrew Cuomo has announced that the state is investing US$10 million in efforts to support early-stage and emerging clean energy companies.
This will be done by providing funding to business incubators that assist up-and-coming energy firms to enable them to grow and succeed. These state-sponsored incubators connect firms with investors, development partners and mentors to guide them into the next phase of expansion.
According to state officials, US$14 million has already been invested in existing incubators that have assisted 146 energy technology companies, which has led to the creation of more than 1,000 jobs and leveraged more than US$247 million in private investments.
Democratic governor Cuomo said the fresh wave of investment will help the state meet the Clean Energy Standard and its commitment to 50% renewable sources by 2030.
"New York is leading the way in investing in our state's clean energy future by supporting small companies with big, innovative ideas that will reduce our carbon footprint and create jobs," said Governor Cuomo. "This program is one more step toward, a cleaner, greener, more prosperous New York for all."
With this investment, we're reducing our carbon footprint and creating jobs in New York. #REV4NY https://t.co/JyUPMuWENn pic.twitter.com/VNsy1RPLfI

— Andrew Cuomo (@NYGovCuomo) 12 October 2016
Specifically, the financing will come from the states 10-year US$5.3 billion Clean Energy Fund. The New York State Energy Research and Development Authority, and will be available to organisations that are interested in providing incubator services to early-stage energy enterprises, particularly in the Southern Tier. State officials revealed that up to US$2 million will be available per incubator.
"Under Governor Cuomo's leadership, the State is a making significant investment in clean and efficient energy innovation," said John Rhodes, president and CEO of New York State Energy Research and Development Authority, in a statement. "Incubators play a vital role in this vision and help emerging companies launch new technologies and business models that use less energy, reduce carbon emissions and make clean energy systems more affordable."
Solar Media is hosting the third annual Solar Finance and Investment USA event in New York on 25 & 26 October in The Westin, Times Square. More information can be found on the event website here.