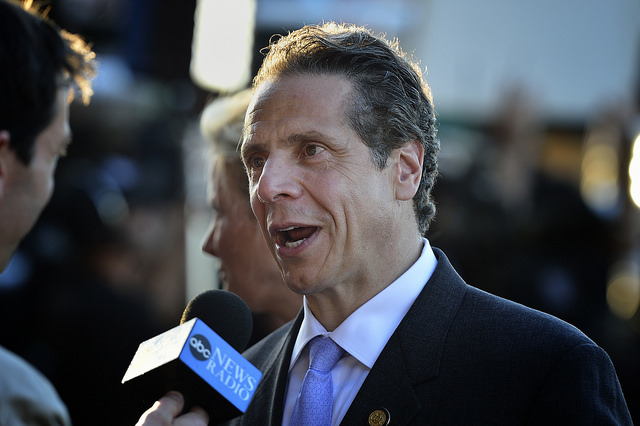 New York governor Andrew Cuomo announced yesterday that state-supported solar power has increased nearly 800% over the last five years.
From December 2011 to December 2016, New York solar has leveraged nearly US$1.5 billion in private investment, and has been a key driver of the state's 50% by 2030 renewable energy portfolio standard (RPS).
"New York is a national leader in clean energy, and the tremendous growth of the solar industry across this state demonstrates this renewable technology's increased accessibility and affordability for residents and businesses," Cuomo said. "Our investments in this clean energy resource create jobs, reduce carbon emissions, support economic growth, and help build a cleaner, greener New York for all."
According to the New York State Energy Research and Development Authority (NYSERDA), state solar grew 795% over the last five years; installing 64,936 projects representing 744MW at the end of 2016, compared with 9,079 through the end of 2011. These projects collectively produced enough clean energy to power more than 121,000 homes.
Drivers
NYSERDA attributes this significant growth to a combination of factors, including the NY-Sun Megawatt Block Incentive programme that established incentives based on a MW block structure. This allocates MW targets to specific regions of the state and breaks those MW targets into blocks to which incentives are assigned awards.
Furthermore, Cuomo made a US$1 billion investment commitment to NY-Sun in 2014 with the aim to add more than 3GW of installed solar across New York by 2023. This programme also spurred solar growth in the state by stimulating the marketplace and increasing the number of solar systems in state.
Also to thank are the worldwide decline in solar equipment costs and the growth in the number of installer businesses marketing solar directly to consumers. Governor Cuomo's 'Reforming the Energy Vision' (REV) strategy also propelled solar growth in New York; by actively spurring clean energy innovation and bringing new investment into the state.
"Under Governor Cuomo's nation-leading Reforming the Energy Vision strategy, solar power is integral to driving the State's clean energy economy while reducing harmful greenhouse gas emissions," said Richard Kauffman, chairman of Energy and Finance for New York. "Clean, renewable energy will help the State meet its aggressive energy goals, make electricity more affordable for New Yorkers and bring about a more resilient and versatile energy system."
Breakdown
The largest percentage increase in solar power was located in the Mohawk Valley, followed by the Finger Lakes Region, Central New York and Southern Tier. Long Island was home to more solar installations than anywhere else in the state with a total of 38,000 projects – 28,000 of which were installed over the last five years. It was also the first region to meet the state's megawatt block target for the residential market. The Mid-Hudson Valley and Capital Region followed Long Island for installation figures.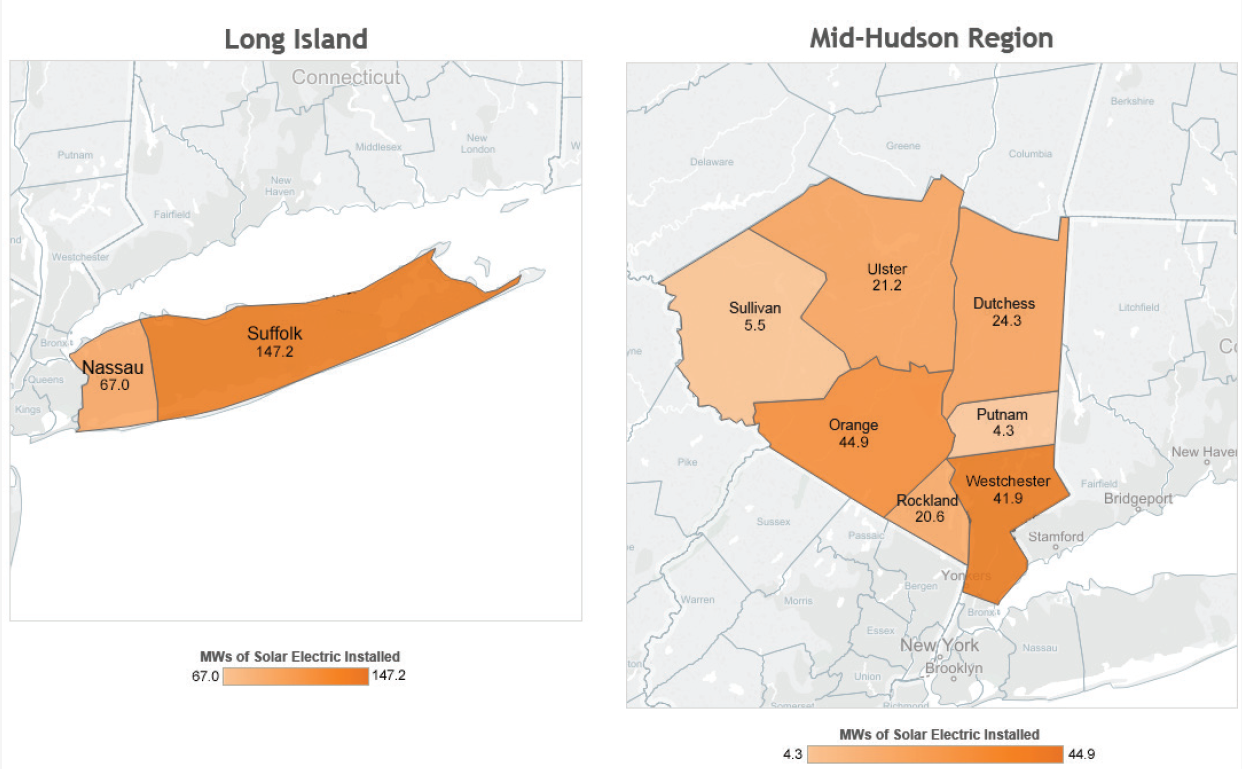 In addition to the new solar installations over the last five years, more than 886MW of additional solar power was under development in the State as of the end of last year, enough to power more than 150,000 homes.