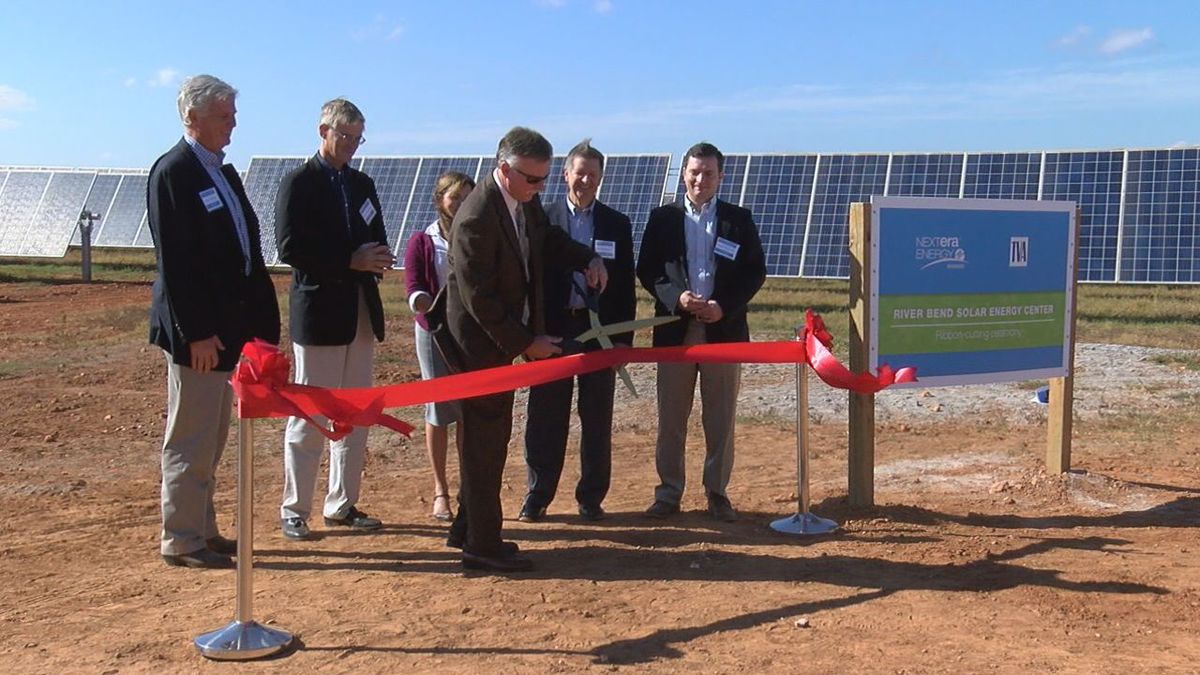 NextEra Energy Resources and the Tennessee Valley Authority (TVA) commissioned Alabama's largest solar offering on Friday – the 75MW River Bend Solar Energy Centre.
The plant produces enough clean energy to power more than 15,000 homes and is comprised of more than 300,000 panels as well as trackers to maximise energy production. The energy generated will serve TVA consumers starting this year, under a 20-year PPA. In addition, during the plant's operational lifespan, it is poised to generate more than US$9 million in property taxes.
A win for Alabama's emerging clean energy industry, the construction phase of the project created around 350 jobs in Lauderdale County and the finished plant will displace around 105,000 tonnes of carbon dioxide emissions annually.
"We are pleased to once again work with our valued customer, TVA, to bring additional renewables into their portfolio with this first project of its scale in Alabama," said Mike O'Sullivan, senior vice president of Development for NextEra. "This 75MW solar project will provide millions in recurring tax dollars in aggregate over several decades for schools and essential services in the region and will generate cost-effective, clean, solar energy for years to come."
Earlier this week, NextEra commissoned 485MW of new solar capacity in California.