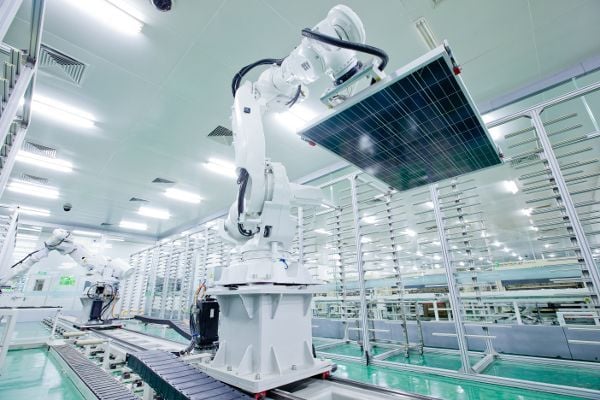 US-based clean energy firm NextEra Energy and parent of utility, Florida Power & Light has officially acknowledged a massive solar module supply deal with leading 'Silicon Module Super League' (SMSL) member, JinkoSolar.
NextEra Energy said in a joint statement that it had amended a previously unannounced supply deal with JinkoSolar that increases it to a total of 2,750MW over a four year period. The SMSL had previously announced in January that it had secured a 1,700MW supply deal in the US over a three-year period, without identifying the purchaser.
The SMSL had also recently announced that it would build its first module assembly plant in the US in Jacksonville, Florida, with very few details made public.
However, the joint statement noted that JinkoSolar would operate a state-of-the-art factory in Jacksonville with a nameplate capacity of 400MW. The supply deal with NextEra Energy assumes an annual demand of 687MW per annum over the four-year agreement.
"Investing in this solar panel manufacturing facility makes clear our commitment to Florida and the growing US market," said Kangping Chen, CEO of JinkoSolar. "This will be one of the world's most advanced solar panel manufacturing facilities, which will provide us with the flexibility and manufacturing capacity to support our local partners and growing US customer base."
JinkoSolar was also noted to use the 'Port of Jacksonville for a large volume of importing and exporting activities'.
In 2015, Korean-owned Hanwha Q CELLS secured a 1,500MW module supply deal with NextEra Energy Partners for projects to be built in 2016, which was the largest such supply deal publicly announced at the time.
JinkoSolar has also received inward investment funding from local government authorities to establish the module assembly plant.