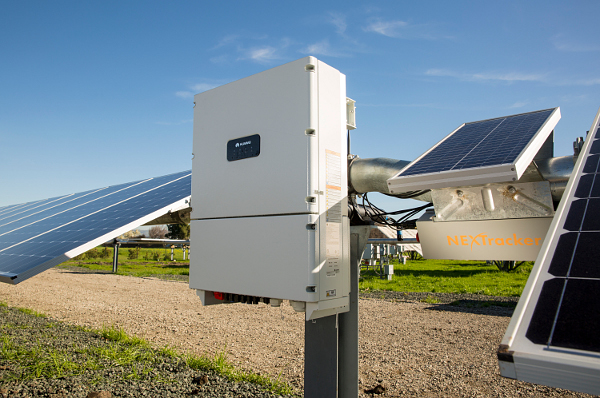 Single-axis PV tracking systems specialist NEXTracker said it had acquired the predictive modelling software firm, BrightBox Technologies to provide advanced diagnostics and real-time control of solar tracking systems, which is claimed to shorten PV power plant commissioning and increase overall energy yield. Financial details were not disclosed.
"This acquisition amplifies NEXTracker's software engineering resources, including the addition of cofounders Allan Daly and Dr. Francesco Borrelli, a renowned expert in modeling and predictive control software systems," said NEXTracker CEO Dan Shugar. "The team has a rich history in the optimization of complex energy efficiency systems, advanced control of autonomous vehicles, and development of other pioneering feedback-based software."
NEXTracker noted that BrightBox Technologies software would be integrated with Flex's 'Connected Intelligence' platform that provides high bandwidth communication from field sites to an industrial strength data infrastructure. NEXTracker was acquired by contract manufacturer, Flextronics International (Flex).
"This acquisition furthers our strategy to enable smart and connected solutions for the renewable energy market," said Scott Graybeal, SVP, Flex Energy Solutions. "By integrating the Intelligence of Things in our services and solutions, we will transition the dialogue from kilowatts to kilowatt hours and solar power plant cash flow gains."
BrightBox Technologies was only founded in 2013.