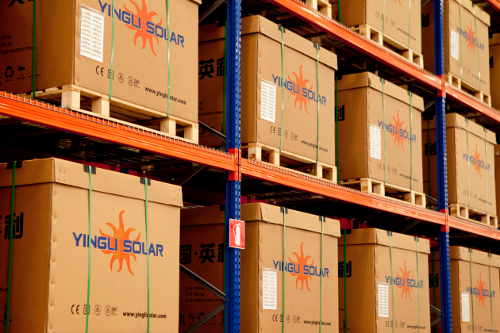 Some of Europe's leading NGOs have thrown their weight behind lobbying efforts to see the removal of anti-dumping measures attached to solar modules and cells.
The likes of Greenpeace, WWF, Climate Action Network, E3G and EKOenergy co-signed a letter sent to European commissioner Cecilia Malmström yesterday (13 October) arguing that the "time is right to remove trade barriers".
The letter references how the European Union has recently ratified the Paris Agreement and argues that the deep cuts required in global carbon emissions to comply with those targets will need a "rapid move" to 100% renewables in the energy sector.
They laud solar power as one of the "key technologies" needed by the European Union to do so.
"We are therefore concerned that the current tariffs on imported solar panels are making solar power more expensive and slowing down the deployment of solar power in Europe," the letter states.
It goes on to argue that the minimum import price has a negative impact on consumers and "makes their participation in the energy transition costlier".
"Removing the measures would help more Europeans to become active energy citizens or 'prosumers' – an objective that all members of the College of Commissioners should support.
"It is vital that there be consistency between the EU's climate policy and trade policy. We therefore urge you, Commissioner Malmström, to end the trade measures on imported solar panels immediately through the expiry review. This is the type of act that will show the world that Europe is serious about tackling climate change and wants to be the world's number one in renewable energy," the letter concludes.
It comes just days after more than 400 European companies also addressed commissioner Malmström urging the duties to be repealed after the ongoing expiry review concludes either later this year or early next.
But pro-MIP group EU ProSun has been equally as vocal, responding to the letter with one of its own claiming to have the support of 150 European installers.
Speaking to PV-Tech on the subject, SolarPower Europe chief executive James Watson said engagement throughout Europe regarding the issue had increased, resulting in an "awful lot of sympathy" for the industry's position.
"Whether that transforms into [member states'] votes is another matter, but we're certainly engaged… In the end they will have the final say and we hope that there will be enough of them who would support us – whichever way the Commission recommends – that we actually get rid of the duties," he added.