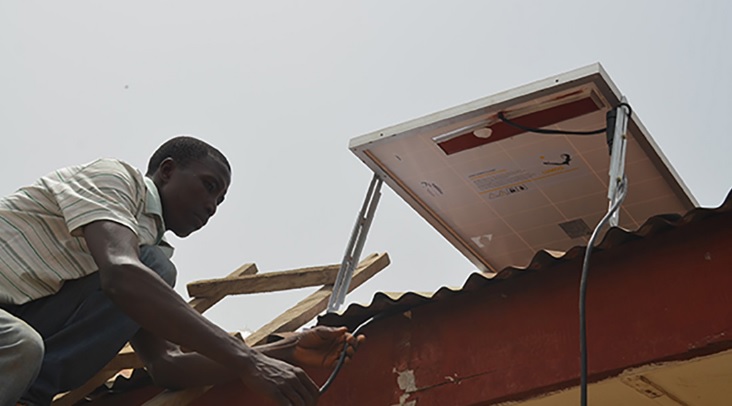 Nigeria-based specialist off-grid solar firm Lumos Global has said it has secured its largest round of fundraising yet, totalling US$90 million.
Lumos noted that the capital would be used to develop PV projects in Nigeria for residential, small businesses and community service centres such as hospitals, churches and mosques.
However, Lumos also noted that funds would used to expand its operations into other countries. The company has worked with Nigerian mobile phone operator, MTN to enable customers to pay for PV systems on a type of 'pay as you go' basis, said to be below US$0.50 per day, using mobile phone credit.
Davidi Vortman, CEO of Lumos Global said: "We are proving on a daily basis that our systems have a unique ability to change lives. This major investment round shows the level of confidence that OPIC and PRIF have in Lumos Global's ambition and impact."
The funding came via US$50 million of debt funding from Overseas Private Investment Corporation (OPIC), the U.S. Government's development finance institution and a total of US$40 million of equity. The equity was raised from a consortium led by Pembani Remgro Infrastructure Fund (PRIF), the African infrastructure investor, and existing investors VLTCM and ICV, according to the company.