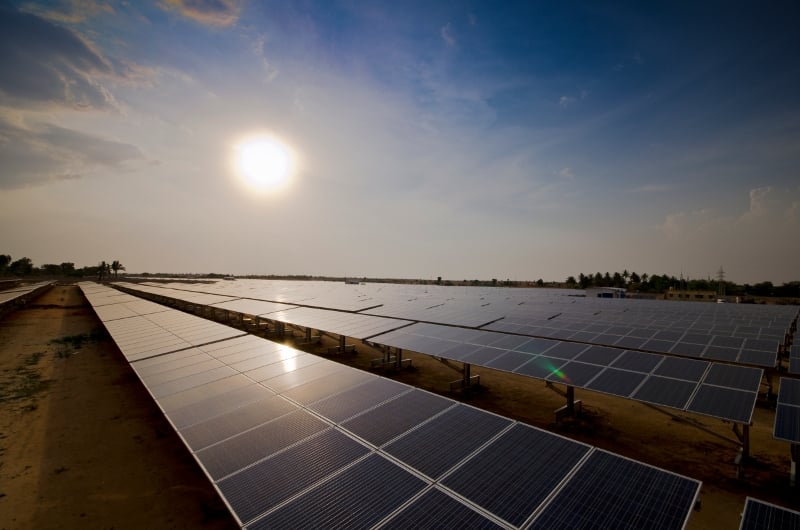 The Indian government's annual budget offered mixed results for solar with new support for manufacturing conspicuous by its absence.
The budget did confirm that the next 20GW phase of solar parks would get underway but news on a specific programme to encourage PV manufacturers in the country did not materialise.
"There was an expectation that the budget may announce funds for a solar-specific manufacturing policy that has been in the works for some time now. However, this did not happen," Jasmeet Khurana, associate director of consulting at Bridge to India told PV Tech.
The budget announcement did include the increase in funding of a broader technology manufacturing scheme to "record levels".
Finance minister Arun Jaitley said: "We are also creating an eco-system to make India a global hub for electronics manufacturing. Over 250 investment proposals for electronics manufacturing have been received in the last 2 years, totalling an investment of 1.26 lakh crores [rupees] (US$18.6 billion). A number of global leaders and mobile manufacturers have set up production facilities in India. I have therefore exponentially increased the allocation for incentive schemes like M-SIPS and EDF to 745 crores rupees (US$110 million) in 2017-18. This is an all-time high."
While an increase in this funding is welcome, competition for it is already strong.
"M-SIPs caters to the larger mandate of promoting electronics manufacturing. We hope that some of these new funds can be routed to solar manufacturers who may be awaiting their due payments. However, we understand that there is a long queue for the disbursal of this fund," said Khurana.
Prime Minister Narendra Modi launched the Make in India programme shortly after taking office in an effort to boost manufacturing in key sectors.
Tax
As India establishes a national Goods and Services Tax (GST), the industry is hoping solar will be awarded a 0% rate. Khurana has warned however that if solar is awarded a higher rate, it is becoming more difficult to see how it could be absorbed.