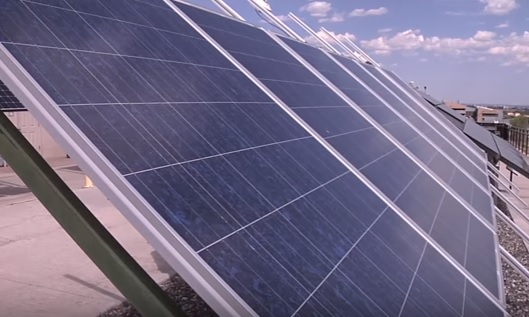 The US Energy Department's National Renewable Energy Laboratory (NREL), in partnership with Sandia National Laboratories, Lawrence Berkeley National Laboratory, and SLAC National Accelerator Laboratory is being given US$30 million from the SunShot Initiative to develop durable photovoltaic (PV) module materials.
NREL said the Durable Module Materials (DuraMat) National Lab Consortium would address the fact that PV module materials accounted for around 40 percent or more of the total PV module costs. The 5-year funding would focus on DuraMat durable, high-performance, low-cost materials for module components.
DuraMat will be tasked to develop unique capabilities and to more quickly develop, characterize, and deploy new materials and architectures.
The DuraMat consortium would also become part of Energy Materials Network (EMN), an initiative started earlier in 2016, which focuses on the design, testing, and production of advanced materials.
Teresa Barnes, from NREL's Materials Science Center, will be the director for DuraMat. Anthony Martino of Sandia National Laboratories will be the deputy director.
"DuraMat provides easily accessible capabilities that bring the national lab and university research infrastructure together with the PV and supply-chain industries," Barnes said. "Our research strategy integrates data analytics, module durability testing, prototyping, predictive modeling, field deployment, materials discovery, materials forensics, and technology transfer to accelerate module material development and reduce the cost of electricity from photovoltaics."
A primary aim of SunShot is to drive down the cost of solar electricity to US$0.06 per kilowatt-hour.