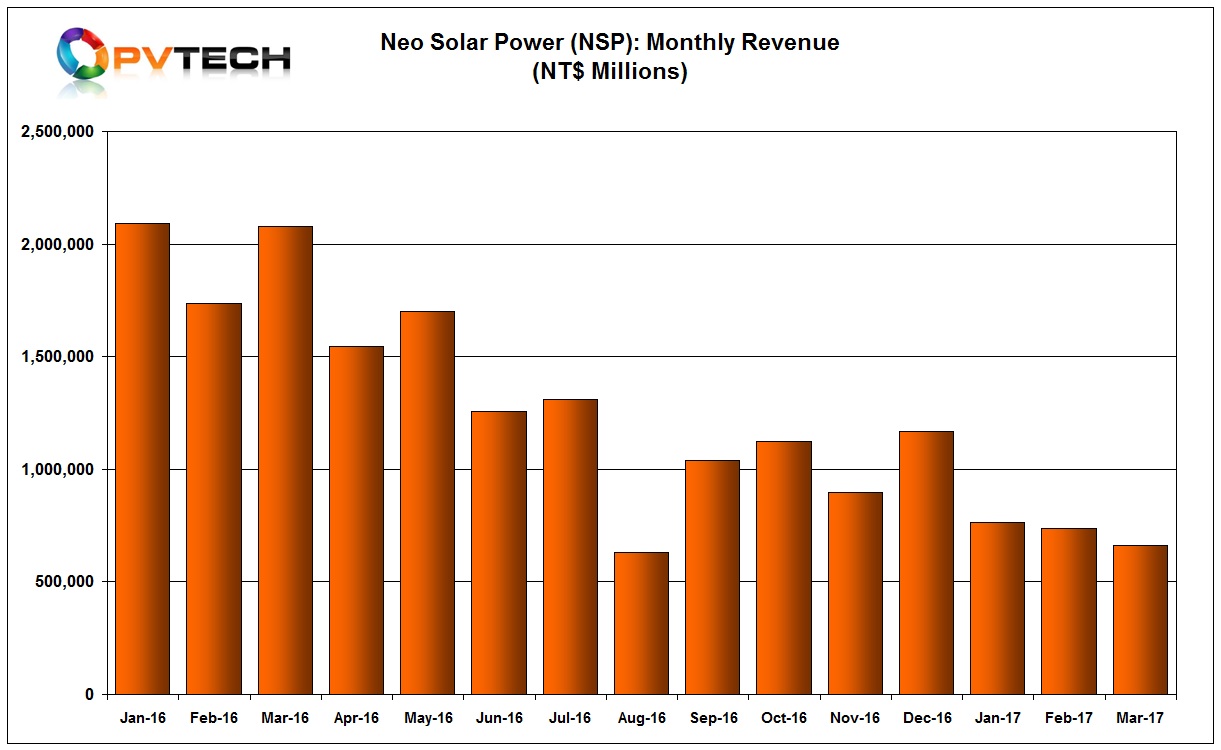 Taiwan-based cell and module producer Neo Solar Power (NSP) is feeling the impact of its shift away from multicrystalline cell production to become a differentiated producer of high-efficiency monocrystalline PERC (Passivated Emitter Rear Cell) and heterojunction (HJ) cells and modules as sales continue to decline through the first quarter of 2017.
NSP reported March sales of NT$661 million (US$21.57 million), down 10.2% from the previous month and down 63.37% from the prior year period.
The decline in sales is in contrast to other Taiwan-based PV manufacturers, which have reported March sales in the last week that are starting to trend upwards after demand in China proved sluggish at the beginning of the year and unlike the boom in demand seen in the first quarter of 2016.
NSP had decided to exit the P-type multi market on what it had said had been irrational price competition with multicrystalline solar cells. The company noted that the sales decline was due to its gradual migration away from P-type multi cell production and ramp of more advanced & higher-margin mono-PERC production.
Unaudited sales in the first quarter of 2017 were approximately NT$2,162 million (US$70.56 million), down 68% from the prior year period.