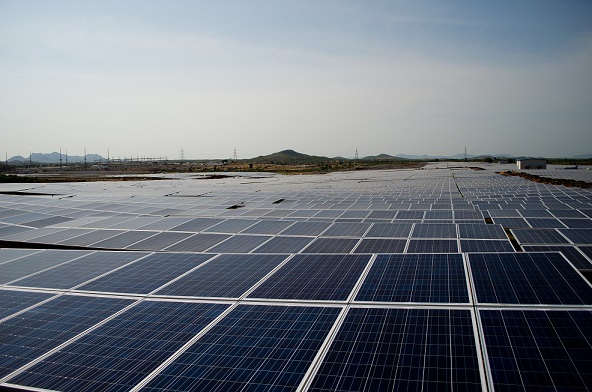 Indian utility NTPC has tendered 250MW of grid-connected solar projects under local content rules that are due to be phased out by the end of the year.
Nabin Kumar Tripathi, manager, RE-CS, NTPC, told PV Tech: "It is a new tender under DCR category. Solar plants can be set up anywhere in India."
The Domestic Content Requirement (DCR) mandates solar equipment for the projects to be sourced within India, but after a controversial trade row, both India and the US recently agreed that the DCR should be shut down by 14 December this year.
The deadline for initial bidding is 30 August this year.
With the DCR coming to an end and cheap PV imports hurting India's domestic manufacturers, the country has officially started an investigation into the import of solar cells and modules from China, Taiwan and Malaysia, prompting a response from China calling for a "cautious attitude".
Other Indian solar tenders are starting to be held up by confusion around the Goods and Servies Tax (GST).