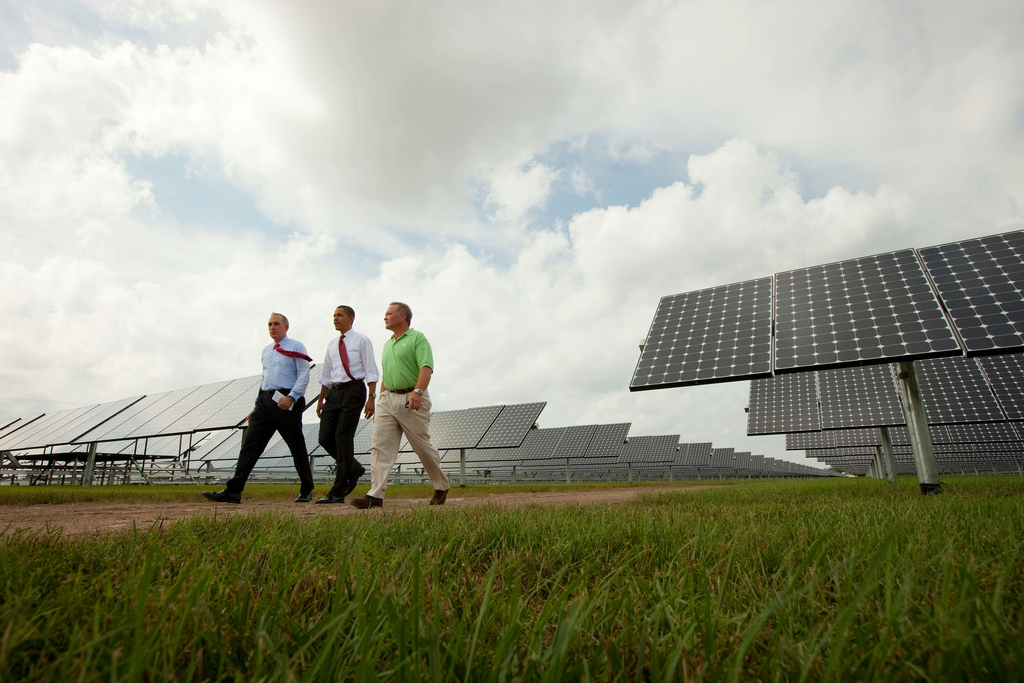 US president Barack Obama has highlighted solar's success in the US as one example of how countries can take action on climate change without stifling economic growth.
In a speech to the Asia-Pacific Economic Cooperation (APEC) CEO summit in the Philippines today, Obama urged concerted global action on climate change, emphasising the need for an ambitious deal at the COP21 talks kicking off in Paris soon.
Obama said his main message was that because of advances in clean-energy technologies, arguments that taking action on climate change meant putting the brakes on economic growth were now redundant.
"The old rules that said we cannot grow our economies and protect our environment at the same time, those are outdated," Obama said. "We can transition to clean energy without squeezing businesses and consumers. When we double fuel efficiency on cars, that's money in people's pockets because they're spending less money at the gas station."
Illustrating this point, Obama pointed to how America's had continued to grow even as investment in clean technologies had increased and pollution had been slashed.
"Since I took office we've doubled the distance new cars will go on a gallon of gas by 2025. We're producing three times as much windpower as we were when I came into office. And we are producing about 20 times as much solar power as when I came into office.
"Since 2005, even as our economy is growing, America has cut its total of carbon pollution by more than any other country on earth. And other nations are stepping up as well."
Obama also highlighted how parts of the private sector were waking up to the potential of clean technologies such as solar, citing how large corporates in the US, such as Google, Apple and Walmart, were now among the largest buyers of renewable energy.
"We have to break out from the mindset that says that if we're doing something about climate change, that slows growth," Obama said.
An ambitious agreement in Paris, he continued, would be an important spur for further investment in clean energy technologies.
"That's a signal to the private sector to go all-in on renewable energy technologies. And if we can get an agreement done, it could drive new jobs and new opportunities and investment in a global economy that frankly needs a boost right now," Obama said.
"There's a lot of capital out there looking to invest. And if we send a signal that this is something that every nation around the world is serious about, it can be an enormous generator of opportunity," Obama said.
He highlighted the recent climate deal between the US and China as evidence of what was possible. "The fact that [Chinese] President Xi and I, when we met, we were able to put forward an accord as the two largest emitters sends, I think, a pretty strong signal to other countries that we see this not just as a challenge, but an opportunity as well."
To read PV Tech's full coverage of the build-up to COP21 talks and solar's role in the transition to a low-carbon economy, click here.