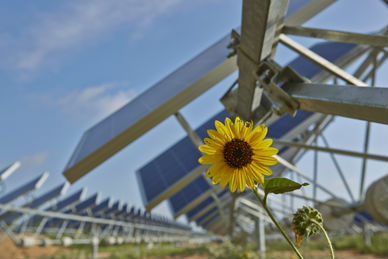 Korean chemicals and polysilicon producer OCI has sold its 106MW (AC) Alamo 7 PV power plant for US$226.9 million to Con Edison Development.
OCI said that the Alamo 7 plant was the second largest of its 400MW Alamo projects that are being built in partnership with City of San Antonio and uses n-type monocrystalline modules from PV manufacturer, Mission Solar also based in San Antonio and an affiliate of OCI.
The company noted that the net proceeds from the sale would be reinvested in further PV projects in North America, India and Africa.
OCI also plans to build and construct a 50MW PV power plant, dubbed Project Pearl in Texas, outside the City of San Antonio partnership. The project is set to start construction in January 2016 and is expected to be complete in late 2016, according to the company.
Late last year OCI sold OCI Materials, a subsidiary producing nitrogen trifluoride (NF3), to SK Corporation to focus more on its core businesses and improve liquidity.