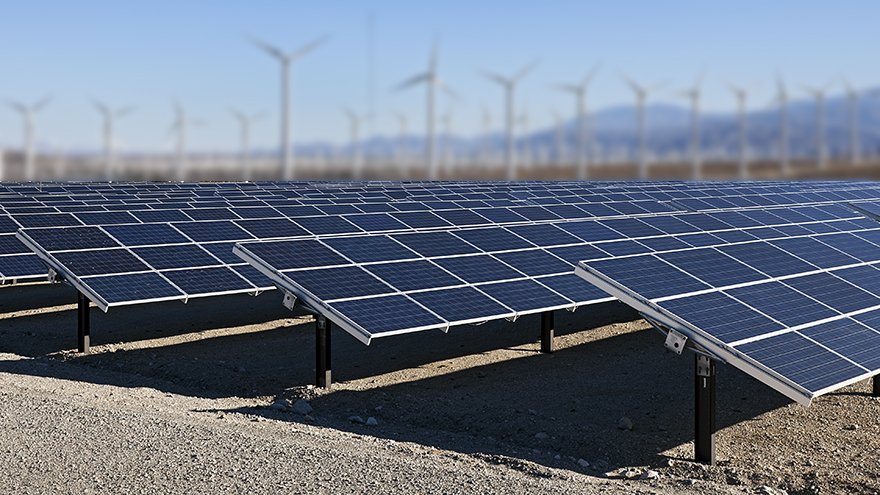 Italian oil and gas giant ENI plans to develop 420MW of renewable energy projects, predominantly solar PV, close to its existing industrial gas plants across Italy, Egypt and Pakistan.
As part of a divestment into the renewables sector, the company has identified "synergistic" benefits of locating solar PV close to activities from its traditional business to bring in "industrial, logistic, contractual and commercial" benefits.
In Italy, Eni will install 220MW of renewables by 2022, requiring an investment of €200-250 million (US$228-285 million).
The move would mark a significant boost to the Italian PV market, which has suffered at the hands of feed-in-tariff cuts like several other countries in Europe. However, Italy's grid operator did recently bring in interconnection rules to allow for energy storage to help smooth the variable output of solar energy being put into the grid.
Eni will partner with its subsidiary and specialist in enhancing reclaimed industrial areas, Syndial, which owns more than 4,000 hectares of land in Italy. They will work on a project named 'Progetto Italia' to revive sites by investing in clean energy projects.
Eni will use 400 hectares of land in six regions, Liguria, Sardinia, Sicily, Calabria, Puglia and Basilicata, to install an initial 70MW renewables project followed by a further 150MW. While dominated by solar PV, there will be room for biomass and concentrated solar power
The firm claims that the solar projects, which produce intermittent energy, will be complemented by the flexibility of its existing EniPower gas-fired power plants, giving room to expand to further markets.
Eni also aims to build a 150MW PV plant in Egypt near the Belaiym field by the end of 2017, with the energy produced to be used both in the field and through the national grid.
Analysts have cited Egypt as having significant solar market potential, with its latest 500MW wind and solar tender announced last August.
Eni also plans to open a 50MW solar plant in Pakistan near the Kadanwari gas field again by the end of 2017, with energy to be sold via the Pakistani national grid.
Last year Pakistan postponed its renewable energy development plans in favour of liquefied natural gas (LNG).
Eni's move comes as the latest in a string of traditional fossil fuel companies making a transition to clean energy technology. For example, this week, French oil and gas major Total proposed to buy battery company Saft, which produces devices for the stationary storage industry