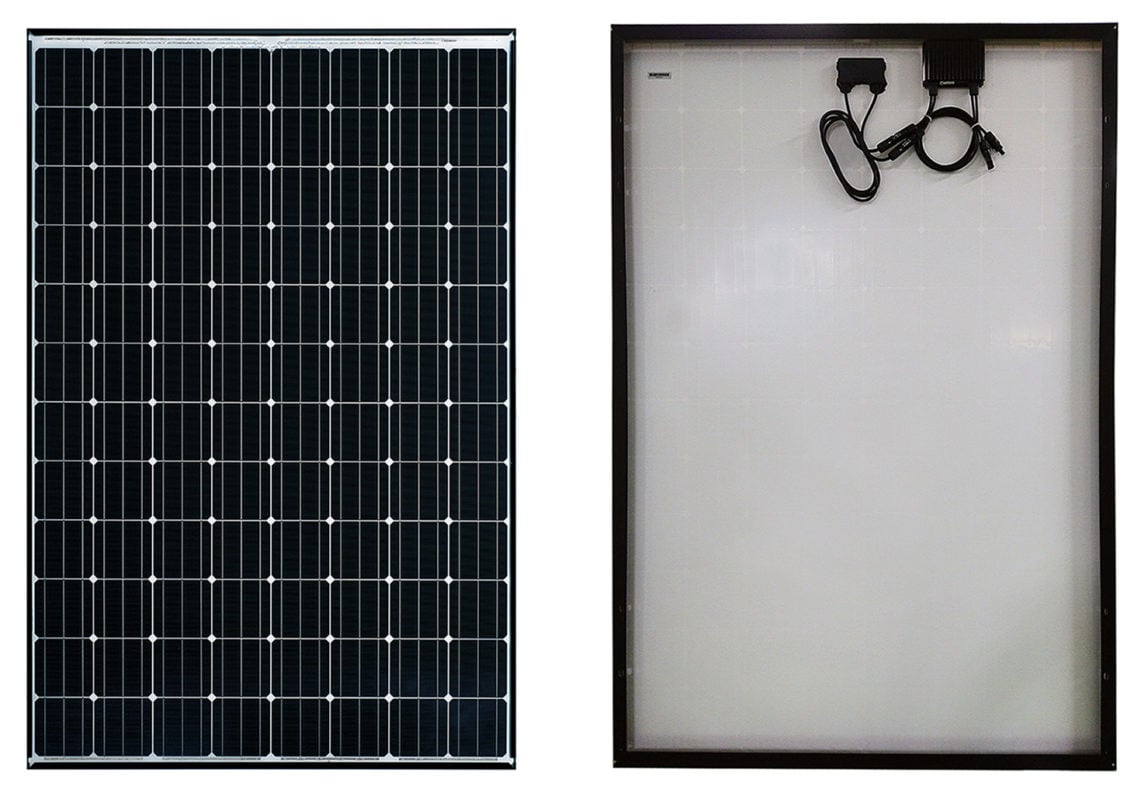 Panasonic Eco Solutions of North America and SolarEdge Technologies have teamed to offer the Panasonic 'HIT' (Heterojunction with Intrinsic Thin layer) 'S Series' PV module, using power optimizers that offer greater design flexibility for higher power efficiency and lower installation costs with a higher ROI.
Problem
The US residential PV market is rapidly shifting to high-performance modules to reduce system costs and cater for high-consumption as Electric Vehicles and energy storage become increasingly popular due to utility companies changing policies to partial and full self-consumption.
Solution
With advanced electronics built in, Module-level Maximum Power Point Tracker (MPPT) allows each module to individually generate maximum energy output. Strings of up to 6kWp in residential systems can be deployed for increased design flexibility on complex roofs. Individual MPPT allows panels on multiple roof facets, orientations, and tilts, meaning more panels and higher power output per system. Power loss from shading and module mismatch is also reduced, helping generate even more power output from each panel.
Applications
US residential rooftops.
Platform
Panasonic solar panels are backed by our industry-leading parts and performance warranty that guarantees minimum power output of 90.76% after 25 years. SolarEdge's power optimizer warranty is for 25 years and its inverter warranty is for 12 years, extendable to 20 or 25 years. The module is engineered for faster installation times, resulting in substantially lower labour costs. In addition, panel-level performance monitoring and remote maintenance means fewer site visits and higher uptime.
Availability
September 2019, onwards.