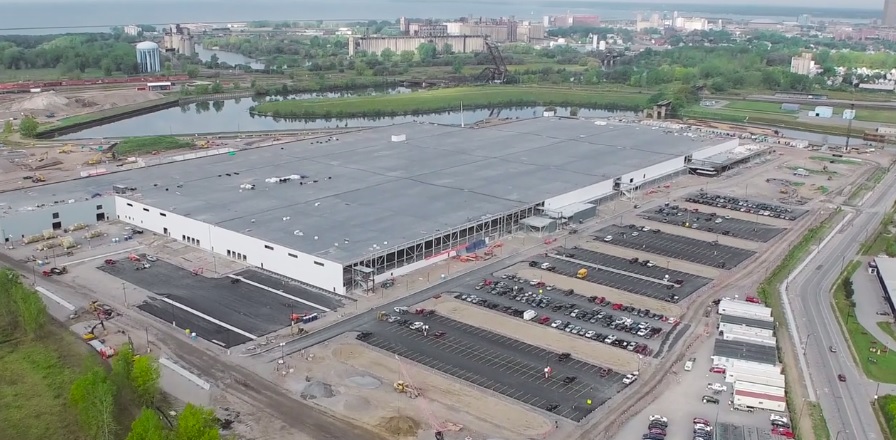 Major Japanese electronics company Panasonic has said it would establish a new entity as part of the agreement with Tesla to produce HIT (Heterojunction with Intrinsic Thin layer) solar cells and modules at the Tesla/SolarCity/Silevo/Panasonic 1GW Buffalo fab in New York State.
Panasonic said that a new entity, Panasonic Eco Solutions Solar New York America would be established within its US-based Panasonic Corporation of North America division to produce cells and modules at the facility.
The company reiterated that the necessary manufacturing support facilities and production equipment would be delivered, installed and commissioned with initial ramp of production started in the summer of 2017.
PV Tech recently highlighted in detail the lack of information coming from Tesla and Panasonic over the manufacturing agreement, which has raised more questions than answered to date. The latest Panasonic statement does not address a lot of critical known unknowns surrounding the production plans.
On the same day as Panasonic announced the new name for its new manufacturing entity, Tesla Motors changed its name to Tesla Inc.
This is beleived to better represent the company after the acquisition of SolarCity.