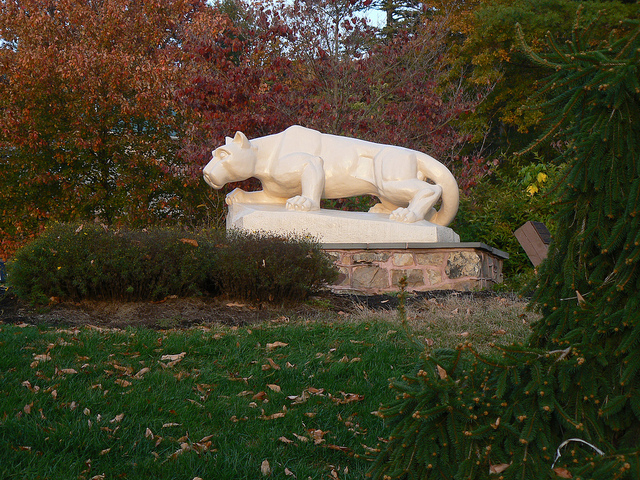 Penn State University, one of the largest and most prestigious research universities in the US, is set to generate 25% of its state-wide electricity requirements for a 25-year term by way of PV energy after signing off on a new development agreement with Lightsource BP.
With this new agreement, Lightsource will develop 70MW of large-scale offsite PV projects to support the university's Strategic Plan, which has prioritised renewable energy as a key component in the institution's energy mix.
Rob Cooper, senior director of energy and engineering in the Penn State Office of Physical Plant, said: "This project is a win for Penn State, a win for Pennsylvania and a win for the environment. Among the many benefits of this significant investment in solar-based electric generation include cost savings, lower greenhouse gas emissions in support of Penn State's aggressive sustainability goals, economic development with job creation and income for host communities through development of the Pennsylvania solar market."
The targeted completion date for this PV portfolio is July 2020. The goal for these projects is to cut greenhouse gas emissions by 57,000 metric tons of carbon dioxide per year, cut the university's annual electric costs and provide long-term budget certainty for a portion of the university's electric generation requirements.
The project features a large-scale, ground-mounted PV project comprised of over 50,000 solar panels in three locations spanning an area of 202 hectares of land in Franklin County, Pennsylvania, just outside of the university's Mont Alto campus. This will stand as a tie for the largest solar project in the state of Pennsylvania.
David Gray, senior vice president for finance and business at Penn State, said: "I'm thrilled to be supporting another solar project that will provide a number of benefits to the university. This project not only provides the University with a reliable and sustainable energy source, but continues our progress toward our GHG reduction goals. In addition, our goals and this project align with Governor Wolf's executive order establishing the first statewide goal to reduce carbon pollution and procure renewable energy to offset at least 40% of the Commonwealth's annual electricity usage."
Katherine Ryzhaya, Lightsource BP's chief commercial officer, added: "It has been a pleasure and an honor working with Penn State and we look forward to delivering affordable, local solar to our Penn State partners. Our Pennsylvania-located solar projects will drive economic development and job growth, increase biodiversity, support Penn State's sustainability goals, and provide a cleaner, healthier environment for the community. These projects demonstrate Lightsource BP's strength in addressing the unique needs of universities and local communities."