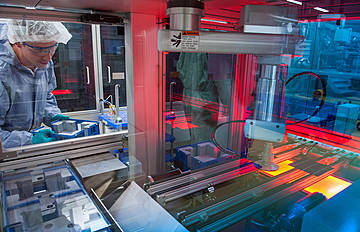 According to Taiwan-based solar market research firm EnergyTrend the solar cell manufacturing capacity dedicated to PERC (Passivated Emitter Rear Contact) technology is expected to almost double in 2017, reaching around 25GW.
The market research firm said that global PERC cell capacity reached 15GW in 2016. Momentum for PERC migration is increasing, considering EnergyTrend previously guided PERC installed capacity reached around 2.5GW by the end of 2015 and 7GW plus in 2015.
The market research firm's 2017 forecast that 10GW of PERC capacity would be added in 2017 was said to come primarily from capacity expansion announcements in 2016 that would be completed in the first-half of 2017.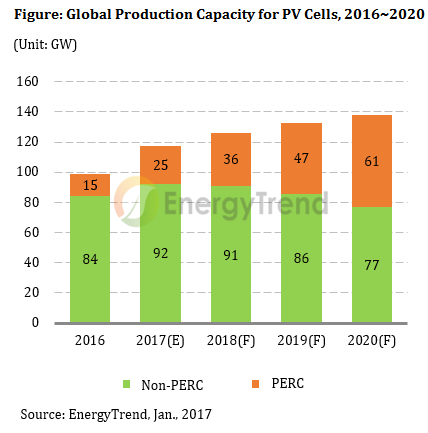 PV Tech recently reported the tracking of 6.9GW of PERC capacity expansion announcements and 2.5GW of PERC upgraded production line announcements, totalling 9.4GW.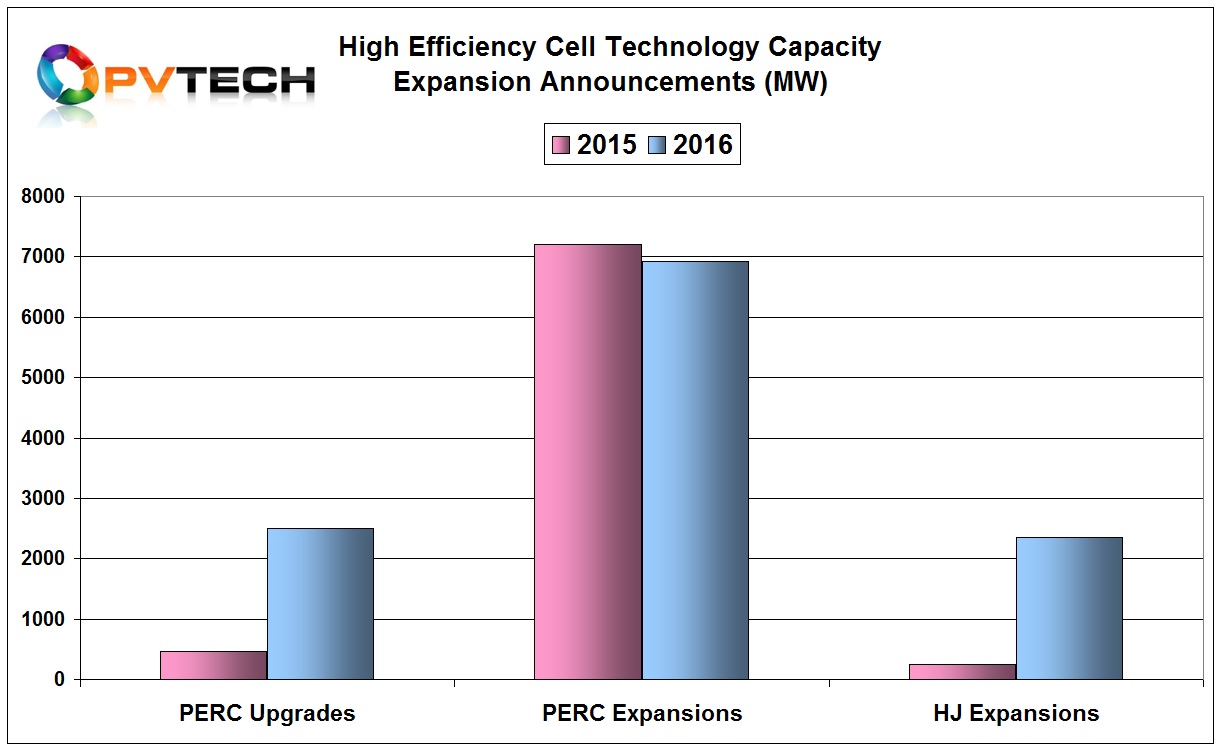 EnergyTrend's latest forecast expects PERC capacity to expand to 36GW in 2018, 47GW in 2019 and reach 61GW in 2020, accounting for almost 45% of total solar cell capacity of 138GW.
The strong migration to PERC was said to be supported by the demand for high-efficiency modules and distributed generation systems in China, via the 'Top Runner' program that currently requires only advanced, high-efficiency products to be installed and carry slightly higher FiT payments.
However, market dynamics are also at play, according to EnergyTrend that said the price difference between mono c-Si PERC cells and conventional mono c-Si cells had been kept at US$0.05/W or higher average price differential, providing higher and much needed margin advantage.
As a benchmarking event for any company in PV manufacturing today, PV CellTech conference will again prove to be the one event not to miss on the PV calendar for 2017. Details on how to register for the event, and much more on the March 2017 speakers and topics, can be found through this link.