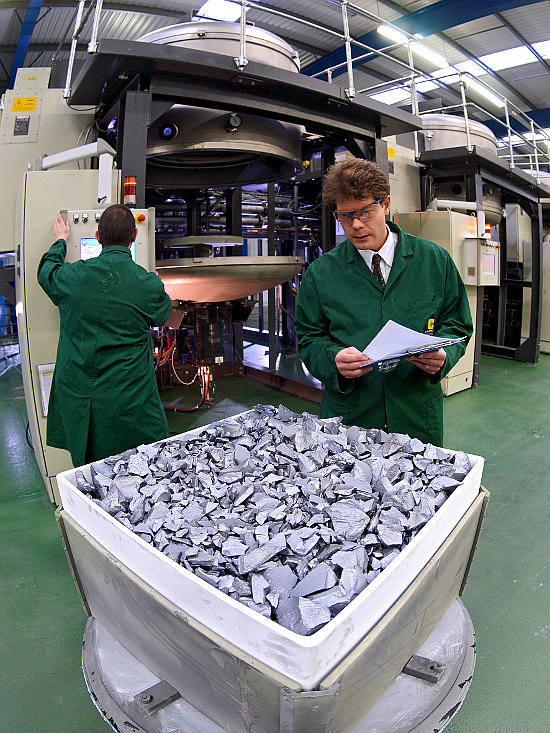 Market research firm IHS said that FiT (feed in tariff) changes mid-year in China is expected to drive polysilicon demand and price increases in April that could top US$19/kg, up from US$12/kg before Chinese New Year in February.
The rebound in polysilicon ASP's is due to US producers locked out of direct access to the China market, due to the trade war that has generated a tight supply of polysilicon as the global PV market demand remains robust. A significant percentage of solar wafers are made in China.
"Strong demand for polysilicon prices is triggered by the FiT deadline in China," said Karl Melkonyan, solar supply-chain analyst for IHS Technology. "Buyers cannot wait any longer to buy polysilicon for solar modules, if they want to them produced and installed before the end of June. It is highly unlikely that polysilicon prices will continue increasing in the second half of the year, but a flat pricing outlook is certainly a possibility, if demand remains as high as previously forecast."
Technically, polysilicon remains in oversupply with major US located suppliers such as Hemlock Semiconductor, REC Silicon and SunEdison unable to secure sales in China as they have been impacted by high import duties since the US imposed anti-dumping duties on Chinese PV manufacturers.
"Western manufacturers can no longer sell into China, which is leading to inventory over-supply and even causing some factories to close," said Jessica Jin, solar supply chain analyst for IHS Technology. "Although they are trying to sell polysilicon at bargain prices, there is low demand for purchasing silicon outside of China, because most wafer factories are located in China."
Major European polysilicon producer Wacker avoided import duties to China on the basis of minimum price deals, while Korean producers such as OCI and Hanwha were given extremely low duty levels to enable Chinese polysilicon consumers to have access to high-quantities of high-purity material, limiting the impact on domestic PV manufacturers. That poly had worked last year but global PV market growth, notably in the US and South East Asia has restricted polysilicon availability in China.
The tight supply is also caused by limited polysilicon capacity expansions due to the reduction in production from higher cost producers due to falling polysilicon ASP's.
Recently, PV Tech highlighted the concerns for a shortage in polysilicon that could potentially impact the industry in the near future.