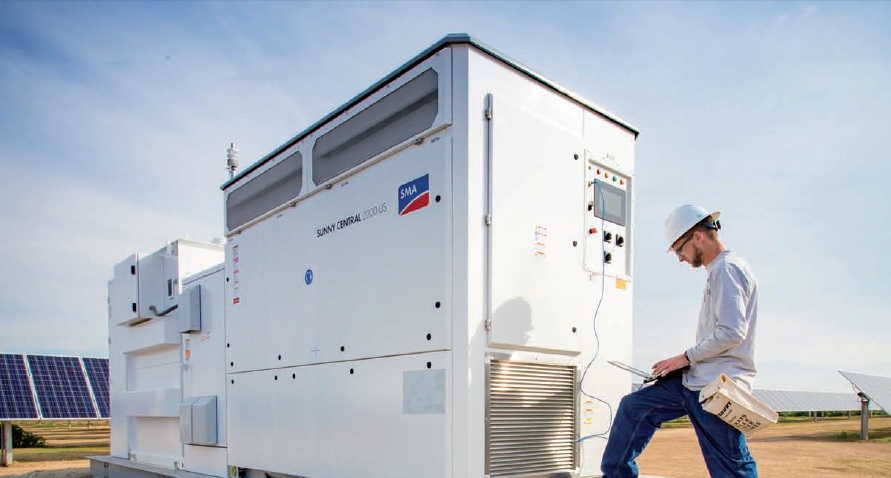 PV inverter manufacturer SMA Solar Technology expects pricing pressure to make its ability to reach the high-end if annual earnings guidance difficult to achieve.
In reporting first half year financial results SMA Solar reiterated previous full-year revenue guidance at €950 million to €1,050 million as PV inverter output increased by 22.9% to 3.9GW in the first half of the year and had already achieved more than 65% of expected revenue during the third quarter. Order backlog was said to have reached €644 million with stronger business expected in the second half of the year.
However, due to the PV inverter competitive landscape and falling PV module prices, due to overcapacity, inverter ASPs continue to decline ahead of manufacturing cost reduction curves, SMA Solar noted that its high-end part of EBIT guidance of €80 million to €120 million would be difficult to achieve.
The ongoing PV inverter ASP declines would intensify in 2017, according to the company, which also announced production plant closures in the US and South Africa, leading to job losses.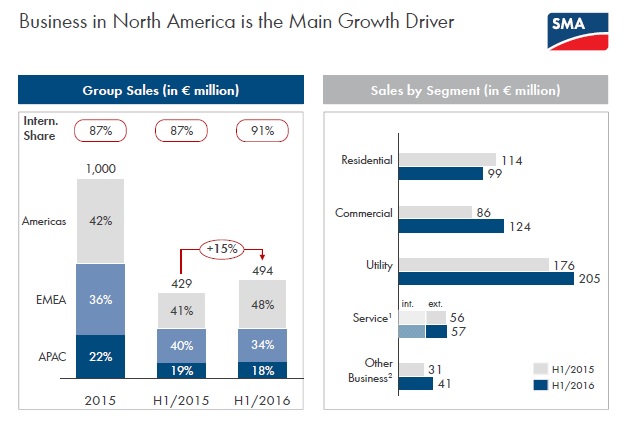 First half year financials
SMA Solar reported first half sales of €494.1 million, up 15.1% from the prior year period. EBIT was €39.3 million.
SMA Solar noted that large-scale PV power plants segment sales increased 16% over the prior year period but was impacted by project delays. The commercial segment sales actually increased by 44%, year-on-year, due to new products targeting the US and Japan.
However, residential sales were down 13%, due to weaker than expected demand in the US and Japan. The US market has flattened in 2016, while the Japanese residential market continues to be impacted by lower FiT incentives.
International sales outside Germany accounted for 91.1% of sales in the reporting period, compared to 87.2% in the prior year period.
SMA Solar reported EBITDA of €73.1 million and an EBITDA margin of 14.8%. Both metrics improved, due to increased sales volumes and the fixed cost reductions from restructuring efforts in 2015.