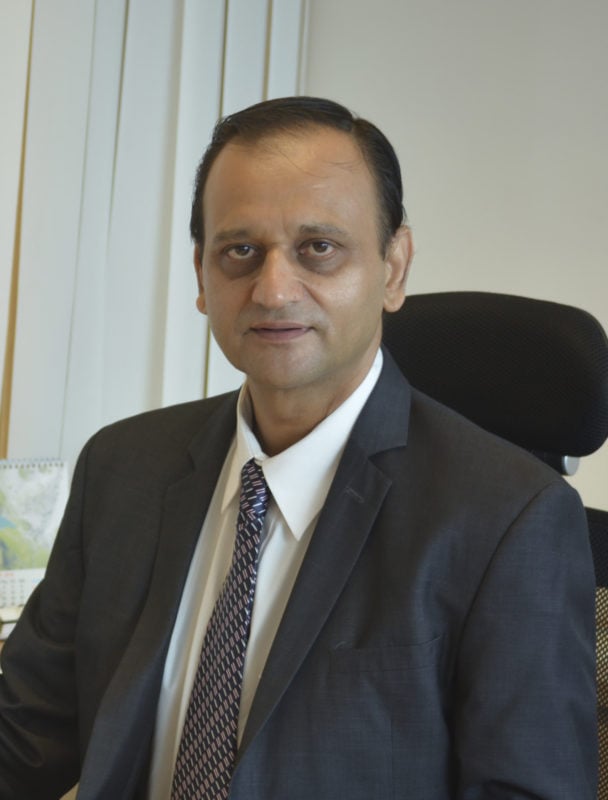 Solar tariffs in India have kept on plummeting with yet another record low price hitting the headlines last week in the Rajasthan PV auction. The hype surrounding these prices has been frantic with concern about how these low tariffs will be translated into projects on the ground and whether competition will ease off or continue.
Ashish Khanna, executive director and chief executive of India-based solar firm Tata Power Solar Systems, discusses various trends gathered by closely following the bidding process over recent months and sheds some light on bidding strategies.
What business models allow developers to quote such low tariffs?
From an Indian perspective it is good that solar has reached grid parity much earlier than expected and to have a source of power not requiring dependence on the variable prices of importing other energy sources such as coal, oil and gas.
However, certain patterns have appeared from looking at these solar prices at 4.63 or 4.34 rupees per unit.
Back in the summer, one player bid at around INR 5.10/kWh, which was then a landmark low price, but we have not seen the same player bidding at similar levels; in fact they have bid at much higher levels in the latest Rajasthan auction this month.
Last autumn, winning bids then fell further to INR4.63/kWh. Following this closely, we realise that none of the players who had bid at this level have even tried to bid at similar levels or lower in later auctions.
Not bidding lower in Rajasthan is odd for two reasons. In terms of solar, Rajasthan has greater yields and better land costs than Andhra Pradesh. Therefore, anyone bidding at 4.63 rupees per unit in Andhra Pradesh as a benchmark should naturally bid at a lower tariff or very similar for Rajasthan. Secondly, these benchmark prices are for capacity in solar parks, which present lower risk to overseas companies, because the land risks are mitigated by the park and off-taker risks are reduced by having National Thermal Power Corporation (NTPC) as the procurer.
Most of these companies are multinationals, winning capacity in one-off cases. These companies are trying to setup a strategic initiative for solar power in India. However, they have limited liquidity and risk appetite for these sorts of numbers, which is one of the reasons why in subsequent bids they are not even matching their original winning prices.
Are these low prices sustainable?
These are really aggressive prices, but for any company who has an overall strategy of 1GW solar or more, starting off with 70MW-300MW is not a huge investment and has limited exposure, so I'm not concerned about shortcomings during project execution. However, if these trends continue and you have such aggressive assumptions in each and every project, then there will be shortcomings that will affect the output and quality of power expected from these projects.
How are players accepting such low margins for project returns?
The aggressive auctions have been going from early afternoon till early morning, but some players are just making headlines. The reverse auction process, which is very visible, allows you to make sure you are not selected as a winner, but still get listed among the top few players.
Meanwhile, multinational players are making assumptions based on their low cost of equity and debt. If they also lower their expectations of return then they can achieve these prices. That is still happening, but it is not sustainable.
I don't foresee each player bidding at these same low expectations for long, and absolutely not for a whole Gigawatt of capacity. They are just one-off winners and then they are not bidding at these levels again. They will all come back to a realistic expectation of returns in the future.
Where do you see the market heading?
Prices are going down and down, and if players are making assumptions of solar equipment imports at a cheaper level, then the next few bids could still be aggressive with new players coming in. However, in the near future we will have stability and less aggression.
The emphasis on quality and technology is being lost in the number game and this is critical. Each one of us is also participating in a vision for this country which is a legacy for the next 25 years. We as a country and as people of the fraternity of solar should be mature enough to play that role of providing quality, sustainable power for the next 25 years rather than acting on very aggressive assumptions and being tempted to make shortcuts at a later date.
How are EPC companies being affected by the solar park schemes and falling prices?
This is an interesting time when many developers will attempt to execute projects without the involvement of a full EPC company in order to reduce costs.
There will be pressures on the EPC companies and the equipment and channel suppliers, but that is natural; India is a very cost conscious society so those pressures were always there, irrespective of the pricing level of the tariffs.
In any case, integrated companies that act as developers, have an EPC workforce and produce their own cells and modules, will stand to gain from optimising their costs.