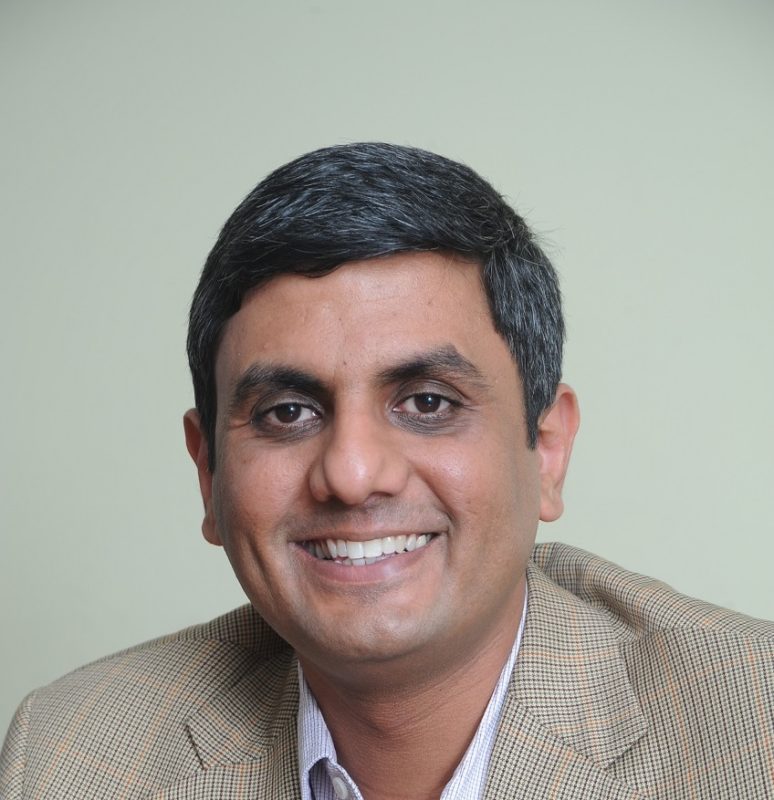 Utility-scale solar deployment has been all the rage in India of late, however a focus on the entire energy ecosystem – not just generation – will be necessary to prevent bottlenecks in transmission, financing and dealing with the debt-ridden distribution companies (Discoms). Anand Nagarajan, founder of distributed independent power producer for solar rooftops Dexler Energy, discusses how transmission is being tackled in India and the importance of the UDAY scheme, which is attempting to bring back the financial health of the Discoms, after its approval by the Union Cabinet late last year.
PV Tech: What is the need for UDAY?
Anand Nagarajan: Firstly State Electricity Boards (SERCs) were going bankrupt and Discoms were defaulting on payments to power producers, so the electricity generators were refusing to install new power plants. The second issue was power theft and illegal power connections. The third challenge was the ailing infrastructure of the transmission distribution lines, which were falling apart and needed an overhaul with new technology components.
The fourth problem was the electricity pricing policies. with electoral pressure resulting in pro-consumer, highly subsidised prices, rather than tariffs that reflected the true cost of power. The subsidy gets shunted between the Central and State governments and somebody goes bankrupt in the process. Thus, there was an urgent need for reform.
On the surface, UDAY could be seen as no different from the three bailout plans over the last 15 years, but it is unique.
How is UDAY different?
Firstly, it is not mandatory for the states to sign up, and under the voluntary scheme they have to make commitments to changes that do not impact the political party's electoral chances. Indeed, electoral pressures could result in one or two states delaying by a year, but they will have to get on board as it is an unsustainable scenario for them to run at negative 30%, with low availability on transmission grids and inability to pay power producers. In the long run it is not going to help any political party to only be able to provide power for 12 hours when neighbouring states are producing 24 hours a day.
We are now investing in a more efficient system with transformer switch gear technologies, because inefficiencies account for between 25-28% of the total costs today. This cost is comparable to the cost of the subsidy scheme. Thus through improved efficiency, we can go back and remove the subsidy-based scheme.
It is arguable that what we are currently subsidising is the cost of inefficiencies in the system rather than the actual cost of power generation.
Furthermore, these are enforceable contracts between state and central governments that very clearly specify a step by step accountability plan for each stakeholder as to what their responsibilities are. It is the most comprehensive reform policy that has come out and they have looked at the historic things that went wrong. It is the first time I've seen a policy that has understood the root cause across social, economic, political and technology requirements. Meanwhile, the way UDAY is structured, the total cost of the scheme for the central government is zero.
What does it all mean for solar?
There will be a payment guarantee mechanism for power producers, not just for solar but for any nature of power. This is absolutely the most reassuring statement from both state and central governments.
What is being done to improve transmission systems?
Energy minister Piyush Goyal said investments across the Indian power sector by 2030 are going to be US$1 trillion. This is going to be across the entire ecosystem. Transmission line systems are a large area of infrastructure that is required.
Over the last two years we have seen significant improvements of grid availability in several states. Furthermore, they have started the tendering process, by handing out transmission lines in the same way that they would with highways. It is a fabulous move to have private players coming in and owning transmission lines as a brand new investment scheme.
Demand-side requirement in India is becoming so large that grid stability is a problem we are going to have to face over a period of time when large-scale PV plants start interacting with the grid.
But the solutions have already been created and understood globally, so we do not need to reinvent solutions. They are already available in the UK and Germany for example, so we just need to go ahead and adopt them.
The current Indian system is also capable of taking in at least 15% of its energy from renewable sources without facing any issues. Therefore grid stability is not a problem right now as we are talking about roughly 5GW of solar out of a total installed capacity of 250GW in the whole country.
How do you view the distributed generation market?
Someone envisioning bringing 250-270 million people, who have never had access to electricity, to have one of the most fundamental requirements of the day, such as being able to run street lights in rural villages, has a huge impact.
The government's rural electrification programme is going to improve access to healthcare, education and connections to government services. It is going to radically change the economic growth rate for people who've been disconnected from the entire nation.
It is an extremely ambitious project to bring electricity to18,500 villages, requiring a mix of electricity sources, but it is a fantastic opportunity for the energy space and any other service requiring electricity.