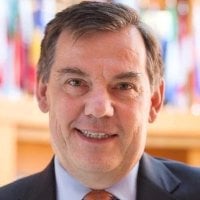 The World Bank Group recently announced its ambitious designs to add 30GW of renewable energy across the globe, in collaboration with the Nationally Determined Contributions (NDCs) of developing countries.
In conjunction with this, the International Finance Corporation, (IFC) has released its own milestone climate implementation plan, pledging to inject generous funding into concrete climate change initiatives. IFC, along with the WBG recognises the opportunity help their respective client groups capture the opportunities and mitigate against the very serious risks that climate change could bring.
By systematically incorporating climate initiatives into its investment decisions, the IFC is working to provide private capital that will help emerging markets build up resilience to climate impacts. In partnership with the WBG Climate Action Plan, the IFC has outlined four main objectives:
Scale climate investments to reach 28% of IFC's annual financing by 2020
Catalyse US$13 billion in private sector capital annually by 2020 to climate sectors through mobilisation, aggregation and de-risking products
Maximise impact through greenhouse gases (GHG) emissions reduction and resilience
Account for climate risk – both the physical risk of climate impacts and the carbon asset risk in IFC's investment selection
IFC plans to meet these objectives through increased coordination with the WBG in areas where the public sector can provide products that leverage private sector investments. Whilst the two financing organisations have different clientele, they share the same overarching goals to eradicate poverty and boost shared prosperity; aligning them in terms of strategy.
Christian Grossman, IFC Director for Climate Change spoke to PV Tech about the recent action plans launched by both groups. A German national, Grossman assumed this position in October 2014. He coordinates IFC's climate change strategy and product development, instilling climate knowledge and capacity in IFC's operational groups in support of private investments in clean energy, green buildings, sustainable agriculture, manufacturing and climate mitigation through financial markets.
"Climate is for us a really cross-cutting issue; it's not just one sector," Grossman told PV Tech. "The obvious one which comes to mind is renewables – whether that's wind, solar, hydroelectricity, or biomass. This area has been growing very strongly for the IFC over the last year, and in terms of percentage, it's almost half of what we do."
This is seen through the IFC's involvement in energy efficiency initiatives, whereby it provides renewable energy credit lines through partner financial institutions. It also launched a programme on green buildings in light of the strong urbanisation that is happening in emerging markets. Another big climate mitigation area is in 'smart agriculture':
"We have reached out to some global players in this field and are working with them on green supply chains. We are also involved in venture capital funds for 'green technology' and also approach the capital markets with green bonds which we have issued where the proceeds are invested into our climate-related projects."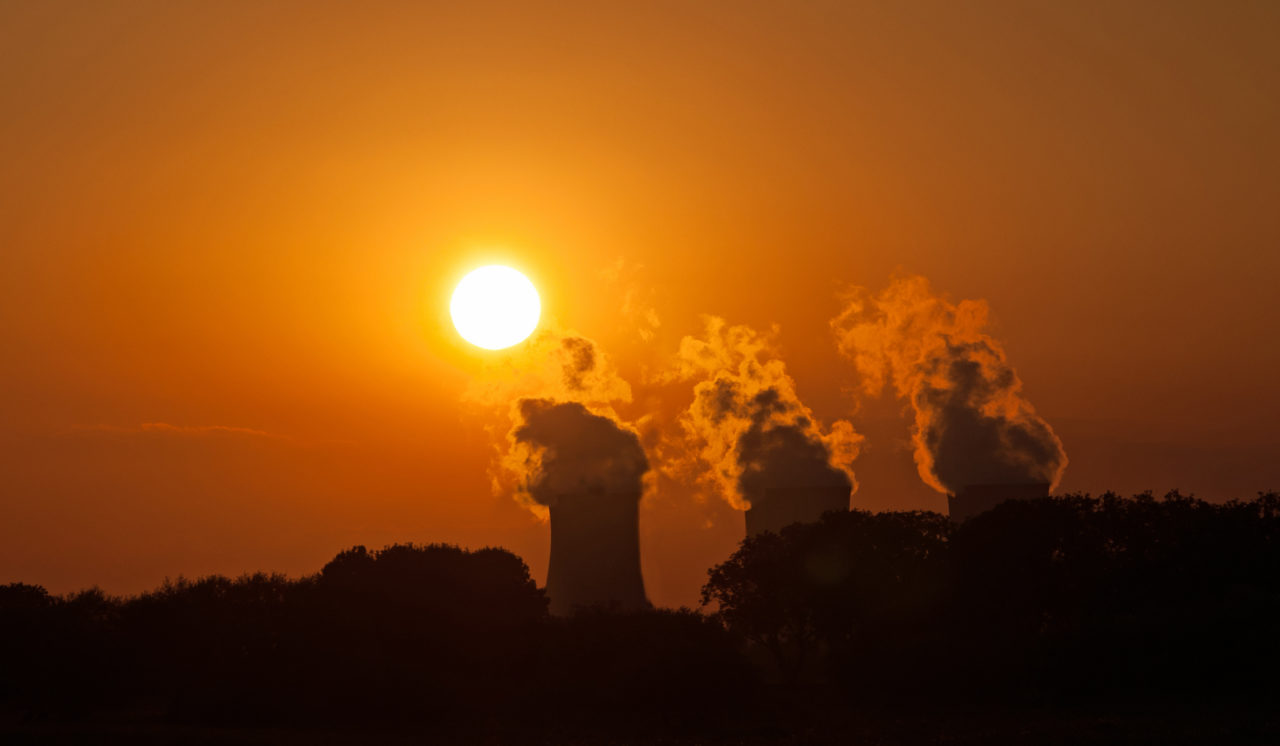 PV Tech: Since the release of the Climate Implementation Plan, how does the IFC plan to grow?
Christian Grossman: Most of our current initiatives are in the space of mitigation of climate change, but there is a big need for adaptation – to put forward how to cope with the consequences of existing climate change. This is not necessarily a private sector space but we looking more and more to see what we can do. One area where we are trying to develop new products is with large insurance companies – whether that's reinsurance or primary insurance companies – as they are very much aware of the consequences, particularly in regards to weather-related events. There is also a G20 initiative which aims to provide weather-related insurance to the poorest; particularly poor farmers. These are some of the products we are currently trying to develop and announce.
One of the four IFC objectives is to reach its goal of 28% commitments by 2020, representing about US$3.5 billion of long term finance. In addition, the IFC aims to mobilise an extra US$13 billion in private sector funding by the same date. Why is the IFC confident it can achieve these ambitious finance goals?
There are a number of clear indicators why we are confident – the most recent and the most important one being the COP21 in Paris, which has been a big success. Over 190 countries have come together to decide on their NDC to mitigate climate change; for the first time in many years there is an agreement which so many countries have been able to sign.
That has created a lot of momentum, particularly for us at the WBG. Already we have helped some countries to define their NDC which will soon all be ratified in New York. We are also monitoring the implementation of these measures; it's not just something that is decided – it is very strongly implementation-focused and the WBG is working with many governments in order to see how they can implement these NDCs. This creates a positive momentum on the World Bank side and this then spills over into the private sector who ultimately will have to implement a lot of these things, and also fund a lot of these things.
The second reason we are confident is that we have a very strong mandate from our shareholders to focus on public goods at the WBG. We also understand that if climate change is not mitigated, it has the potential to basically destroy a lot of our work on the development fund.
Was it COP21 that inspired the plan, as it came almost immediately afterwards?
There is a clear link, although the announcement of our overall target was done before Paris, in October, but it was also done with Paris in mind to send a very clear signal. We are not the only multilateral development bank who has announced targets, but we are now implementing them and providing a very clear roadmap of how we plan to go forward in achieving these targets in a few years.
Is the public sector ready to take advantage of these climate change opportunities?
In general the public sector is actually looking for opportunities but these have to be obviously financially attractive. It doesn't necessarily even have to be a huge profit but there is the notion of a public sector, and the leaders of these institutions are mainly judged on its opportunities to provide dividends to their shareholders.
The good news is that on the technology front, things have progressed so much – particularly with renewables. If you look at how the prices for solar and wind have come down, there are huge business opportunities these days. In a lot of cases we can see that renewables, just on a purely economic basis, can out-compete more traditional forms of energy production. Obviously this will all be supplemented by other measures, such as introducing carbon taxes for example or other mechanisms which will then create additional incentives for the public sector.
We have also seen in some cases that companies are already very active. We've had some public commitment from very large banks like Bank of America Merrill Lynch who have announced this is a key strategic area for them and have made big commitments on green finance. The public sector is there and has, for a large part, recognised the opportunities in this space.
Does the IFC have enough partners in place to help it achieve its objectives?
The IFC and the WBG in general are used to working with partners and already on many projects we have partners from the development community, whether its regional development banks or bilateral, particularly in developing countries – such as Brazil and South Africa, for example. We have also partnered with industry associations and insurance groups as mentioned.
We just had here yesterday a big meeting on the G20 working group on green finance so very often, whether it's the bank or the IFC or both of us, are involved in multilateral initiatives. We partner with NGOs and also with specific organisations. We just signed an agreement with a very big American architect and engineering firm for green buildings – just as one example.
What are the main areas the IFC believes it will make the most impact with its Implementation Plan?
Depends [on] how you define impact; the ultimate goal is to limit climate change to less than 2°C, and for that we have a methodology on the GHG accounting. But it's not necessarily that we have to optimise on every project for the CO2 targets – a lot of things that we do has, or is intended to have, a catalytic effect. So if we can show even with smaller projects in more challenging countries that there is potential for the public sector, so we can open up the market with them later so private banks or insurance companies can come in and finance public sector initiatives, then we have achieved a bigger impact. If the World Bank can help the countries to work on the regulatory side, whilst that is not an immediate outcome we can measure in dollars or CO2 on our balance sheet, it has the potential to have very large impact on the next round.
Are there any specific solar projects you are working on in conjunction with this new mandate?
We have a number of projects which we currently are working on. We have two in South Africa which are high-profile on the technology basis, but have a whole range of solar projects that are out there. In the action plan, we are working together with banks for solar in Africa – which would be to a large extent non-grid solar which is the next big thing particularly important for poorer countries.
There are a broad range of projects – one in particular that comes to mind is the Jordan renewable PV programme, consisting of seven solar projects in Jordan. We are not only active in what we call big middle-income countries like Brazil and Mexico, but we are also active in [emerging markets].