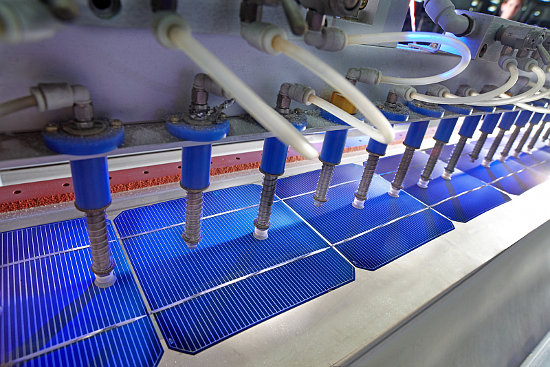 Solar Media, the publishing and events parent company of PV Tech and its sister publication, the leading technical journal Photovoltaics International, is today announcing the inaugural 'PVCellTech' conference, to be held in Kuala Lumpur, Malaysia, on 16-17 March 2016.
Designed to highlight the need for advancement in solar cell manufacturing and technology trends, PVCellTech will bring together thought leaders from across the industry forming a prestigious conference advisory board and growing speaker list.
The expansion of new solar cell capacity in Southeast Asia comes after a new wave of company announcements that started in 2014, signalling the end of the equipment spending downturn that struck the industry in 2012. So far in 2015, new capacity announcements in the region have reached over 12GW in the first 10 months of the year.
Finlay Colville, head of market intelligence at Solar Media, and chairman of the technical advisory board for PVCellTech, said: "The solar industry has started a new phase of capital expenditures, with the leading Asian cell makers prioritising countries in Southeast Asia for capacity expansions. Understanding which technologies and next-generation cell architectures are behind this uptick in spending could have a profound impact on solar cell manufacturing going into 2016."
Malaysia is leading the growth in Southeast Asia for solar cell expansions. New capacity is currently being ramped into production by JA Solar, Hanwha Q CELLS, JinkoSolar and Solartech Energy Corp, adding to the existing capacity of SunPower and Panasonic in the country.
By the end of 2015, Southeast Asia, in particular Malaysia and Thailand, will account for 10% of the 29GW of solar cell capacity held by the top-10 manufacturers. This trend is expected to continue into 2016, as leading manufacturers in China and Taiwan target market-share gains through having a diversified global footprint, necessary to counter duties arising from global trade sanctions.
"Recent announcements for new solar PV capacity using high-efficiency cell and module production lines confirm the intentions of solar manufacturers to release new capital expenditure as a means of growing market-share in 2016," added Mark Osborne, senior news editor at PV Tech. "However, the challenge today for many equipment and materials suppliers is matching these announcements to definitive timelines and factory locations."
The expansions across Southeast Asia are stimulating a recovery in solar PV capital expenditure (capex), with the top-10 manufacturers allocating US$660 million of cell capex during 2015, representing a four-year high. In addition to capex contributions from new buildings and equipment, 2015 has also seen increased spending on production line improvements and efficiency enhancements, with technology leadership being seen as critical to long-term survival.
PVCellTech is intended to enable the entire PV value chain to engage with leading c-Si cell manufacturers driving the future of solar PV manufacturing and processing. Attendees will also:
• Understand which cell technologies will be used in the next round of capital equipment spending for gigawatts of capacity expansions.
• Hear about efficiency and cost challenges in upgrading cell production lines, or adding advanced cell concepts in gigawatt-scale volume manufacturing.
A Q&A interview with Finlay Colville on the event can be accessed here.
For more information and for full updates on the advisory board members, speakers and agenda and general information about PVCellTech can be viewed in the dedicated website, here.