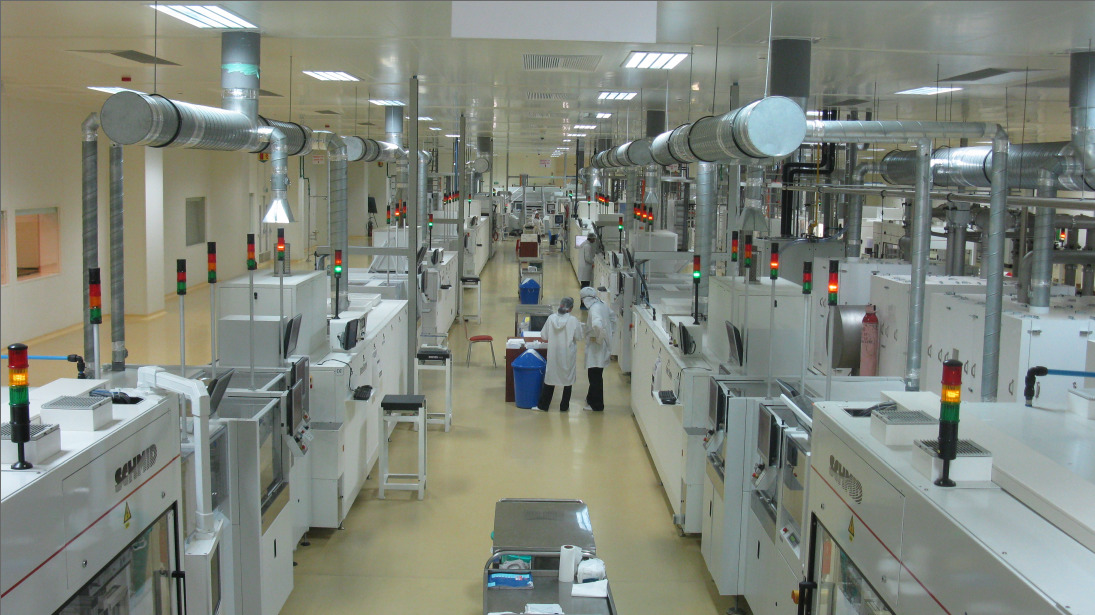 A preliminary recommendation from India's Directorate General of Safeguards Customs and Central Excise to impose a provisional 70% safeguard duty on solar cells imported from China and Malaysia has been branded as "ridiculous" and potentially catastrophic, by PV industry members involved in finance, project development and market analysis.
The proposed duties would apply to cells, whether or not assembled in modules, and would last for 200 days. This is only a very early-stage proposal and it must go through a public hearing and the Ministry of Finance has the final say before being imposed.
Several industry members speaking to PV Tech expect the 70% to either be reduced significantly or for the proposal to be transformed into some form of anti-dumping duty targeting specific countries.
Rajnesh Trivedi, senior director, sustainable investment banking at Yes Bank, said that a 70% safeguard duty would be a catastrophe for existing PV projects already under construction with PPAs signed, and would kill the solar market. If a less punitive form of remedial action comes in, Trivedi said it would still have a major impact, because by raising the cost of equipment, solar generation prices would also rise. This would spell trouble because consistently lowering prices has been the major driver for renewable energy in India over recent years.
Price impact
Vinay Kumar P, COO, of wind and solar developer Greenko Energies, said that, going by the Directorate General's own analysis, the value of cell imports from China and Malaysia is US¢14-15/W. a 70% duty on this comes to ~10.5 cents. Thus with the landed cost of imports from Chinese tier-one manufacturers at US¢34-35/W, the final cost will be in the range of US¢45/W.
Indian developers are already suffering a 5% GST tax on modules and a highly contentious classification issue regarding customs at ports, which is slapping another 7.5% tax on top.
Kumar P said this was "quite worrying" and noted that there are few avenues for developers to escape the levies, given that 90-95% of cell imports to India come from China and Malaysia. Even modules bought domestically from within India often use cells from these countries and will be subject to the duty.
Other nations, including Taiwan, which is under investigation in a separate Anti-Dumping case, will not be subjected to the safeguard duties because none of them individually account for more than 3%, nor 9% collectively, of total imports to India.
Kumar P said there has clearly been injury to India's domestic manufacturers from increased Chinese imports, but domestic capacity is a very small fraction of India's requirement. However, he also noted that safeguard duties have historically had a higher rate of rejection than anti-dumping duties when put in front of the Ministry of Finance.
He added: "We basically need to keep our fingers crossed and wait and watch."
Safeguards or Anti-dumping?
Jasmeet Khurana, an independent solar market consultant based in India, noted that Ministry of New and Renewable Energy (MNRE), when discussing potential anti-dumping duties, had said existing projects would not be impacted.
However, safeguard duties would definitely impact all projects.
Khurana said: "If they go through with it, it will completely derail the National Solar Mission (NSM). So I think the Ministry of Power and the MNRE will oppose it. The Ministry of Finance should also, I believe, see the merit in not imposing such high penalties. 70% is just ridiculous."
He also said that the initial 70% proposal may be a way of softening the blow and causing less uproar were anti-dumping duties brought in. He added that most people in the industry have expected some kind of duty in the range of 9-10% for some time now and the Ministry of Finance, which must take into account the wider public interest, is likely to approve something less punitive than the Directorate General, whose sole concern is to discover whether harm has been caused by increased imports.
Rajnesh Trivedi said that even a lower anti-dumping duty would be a serious setback for the entire sector, taking it back to the "olden days" of higher equipment costs and PPA prices. He said Chinese imports were the whole reason that India has been able to compete with such fine PV tariffs.
He noted that Indian manufacturers are in a very bad financial position, "so while the business for them may improve, suddenly the entire market is going to be in a state of shock, where they may not get the equipment as per their COD schedule".
Trivedi said the sector is still waiting for clarity on whether the final duties, if imposed, will be retrospective (affecting all current projects) or prospective (affecting only projects auctioned after a set future date).
Investors affected
Trivedi said duties would also affect the investment community. This is because there are no foreign manufacturers of repute with a facility in India at present. Previously, a large part of the risk with respect to quality of equipment was mitigated because it came from Tier-one suppliers in China whose equipment had been in use for a long time.
He added: "In India, if you have a new breed of suppliers, the foreign investors may even have a concern as to how do they get comforted that the Indian cell quality is going to last for 25 years.
"Now suddenly the entire future capacity of India, if it is to be built on the Indian cells, which don't have the history of performance, then investors can question it. At least they would need some time to get comforted by the quality and how it performs."
A representative from Indian manufacturer and developer Adani told PV Tech that given these are preliminary recommendations it was too early to comment. Representatives of the Indian Solar Manufacturers Association (ISMA), which filed the original petition in December, were not available to comment. The petitioners were Adani-backed Mundra Solar, Indosolar, Jupiter Solar, Websol and Helios.
Mudit Jain, consultant at Bridge to India, on Twitter highlighted the contrast between the multi-Gigawatts of tenders released in the last month and the proposed remedial actions:
DIRECTORATE GENERAL OF SAFEGUARDS CUSTOMS AND CENTRAL EXCISE has proposed 70% safeguard duties on solar cells and modules. On the other hand, SECI has released tenders for 750 MW in Karnataka, 275 MW in Uttar Pradesh and 200 MW in A.P. Talk about dilemma!

— Mudit Jain (@Mudit_BTI) January 9, 2018
Hitesh Doshi, chairman and managing director, of Indian PV manufacturer Waaree Group, said in statement: "We welcome this initiative by the Government, as it is bound to increase employment and help achieve the required energy security in the country. The duty will give the necessary boost to solar cell and module manufacturers, and help protect the industry from the long standing challenge faced due to dumping.
"More than 85% of the modules in the country are imported, and non-utilisation of local manufacturing capacity has always been a challenge. Given the conducive environment, Indian manufactures are capable of innovation, product efficiency and quality. The initiative will help further more investment on R&D and disruptive technology. Safeguarding duty is bound to ensure that both domestic and imported products function on an even playing field. However, one of the foremost outcomes that we see is the promotion of 'Make in India' initiative, as more manufacturers enter the industry, thus creating new employment opportunities. However, clarity on the impact of safeguard duty on manufacturers (of solar cells and modules) in Special Economic Zones (SEZ) would help bring the industry closer and further the sentiment of the proposal."
Article updated to include comment from Waaree Group.