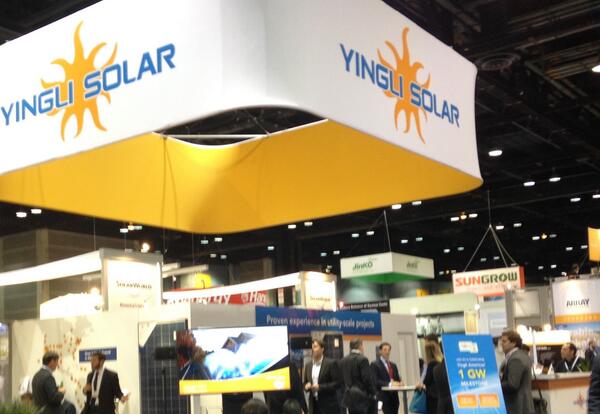 As the dust settles on SunEdison's Chapter 11 bankruptcy, it's time to get back to focusing on another technically bankrupt former solar market leader, Yingli Green Energy.
In stark contrast to the media storm over the rise and fall of SunEdison, the precarious financial position of Yingli Green has been well documented in 2015, yet the company has said very little publically about its finances since its third quarter earnings call way back in early December, 2015.
Indeed, SEC financial filings since that time have been extremely few and far between, totalling only three, with only one of those in January, 2016.
Having reported full-year 2014 financial results on 25 March, 2015 the company has yet to announce the timing for releasing last years fourth quarter and full-year results.
Only one of the recent press release updates from the company gave any insight into its liquidity issues, when in early April the company noted its inability to repay at total of RMB1.4 billion (US$215.6 million) of medium-term notes due on May 12, 2016, asking bondholders to approve a delay in payment by several years, while it tries to find new sources of finance and or strategic partners.
Of course the problem here has been that Yingli Green has already partially defaulted on loans and had been seeking new sources of finance and or strategic partners for most of 2015 and through the first quarter of 2016 without any publically announced success.
Technically, Yingli Green has not provided financial reports for six months of its business operations, while the likes of First Solar have already announced the release of Q1 2016 results for April 27.
Regrettably, 20-plus years of experience covering technology companies indicates to this observer that delays in releasing financial results can often mean that the those results will never be provided. Recent examples of this are GTAT and SunEdison.
Adding to the red flag warnings has been the recent general press release activity from Yingli Green, which have totalled six already in April, compared to only four in whole of the first quarter of 2016.
The varied topic matter, from a PV module supply deal to the recent launch of a 1500V module in the US market paint a picture of normality, which could not be further from the truth.
So the red flag warnings over Yingli Green are well and truly flying now that the dust storm generated by SunEdison starts to clear.