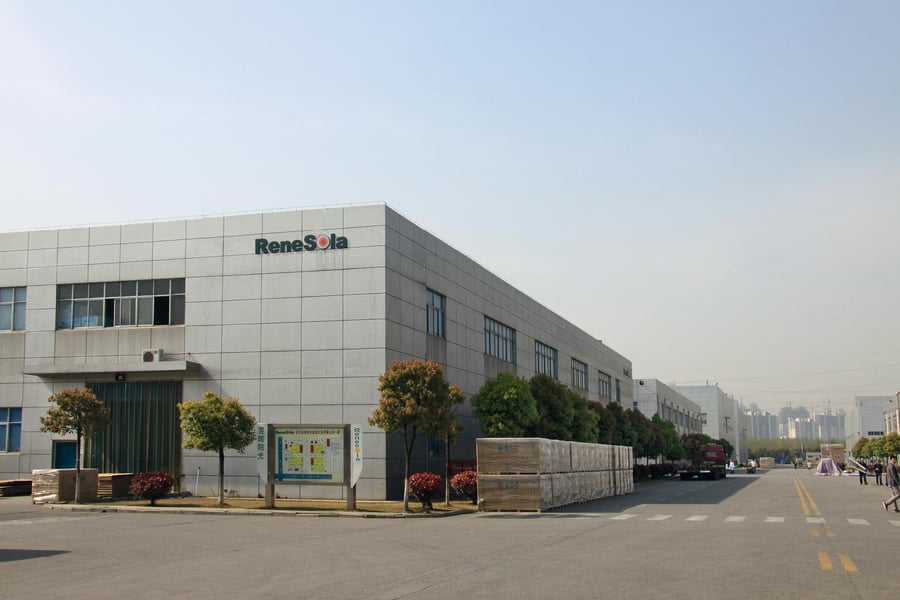 Solar developer and manufacturer ReneSola has completed an installed base of 250MW of solar modules in India in H1 2016 and expects another 450MW of additions by March next year.
Pradeep Sangwan, general manager, ReneSola India, told PV Tech that the company is in the process of hiring another 25 employees in India and is addressing the utility-scale, rooftop and off-grid solar sectors.
The company, which is exhibiting at the Renewable Energy India Expo (REI) in Delhi, will be introducing its latest modules for the Indian market including the 72-cell Double-Glass and 72-cell 1500V products. It will also demonstrate the Virtus III, the latest upgrade in ReneSola's Virtus module series.
The firm will hit more than 1GW of module supplies to India during 2016/17, having already achieved an installed base of 650MW in modules.
Shelley Xu, ReneSola's vice president of module sales, told PV Tech that ReneSola is now focusing on China, India, Japan, Thailand and the Middle East among other markets.
Sangwan also said that the firm has been in India for three years with an established infrastructure.
He added: "We are now incorporated as an Indian company and we are maintaining almost 20MW of stock in two warehouses in India. Further we have local registration in almost 16 states in India. We have supplied nearly 200 customers in India."
ReneSola recently reported second quarter 2016 wafer shipments of 423.3MW compared with 351MW in the previous quarter, a 20.6% increase quarter-on-quarter and up 50%, year-on-year, however, wafer ASPs started falling in the quarter.
This article has been updated to say that Renesola has 20MW of stock in Indian warehouses.