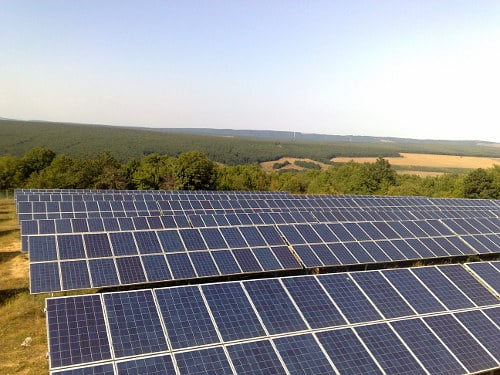 Integrated PV module manufacturer ReneSola has extended its original stock repurchase program, under which it could repurchase up to US$20 million of its outstanding American depositary shares (ADS's).
The continued sell-off of NYSE and NASDAQ listed solar company stocks resulted in ReneSola's shares dipping below the US$1.0 minimum price on September 15 through September 21.
On September 23, 2015, ReneSola authorized the original share repurchase program for a term of 12 months, which resulted in the company purchasing over 1.48 million ADS's.

"Our share buyback program continues to demonstrate our commitment to our shareholders," said Xianshou Li, ReneSola's Chairman and Chief Executive Officer. "We remain focused on generating cash flow and directing it toward value-enhancing uses, including debt repayment, reducing our share count and growing our downstream project business. We expect to continue to make significant progress on all three fronts within the next 12 months."
Struggling former leading global PV manufacturer Yingli Green Energy had been warned of a NYSE delisting in 2015 and was forced into a reverse stock split to regain compliance.