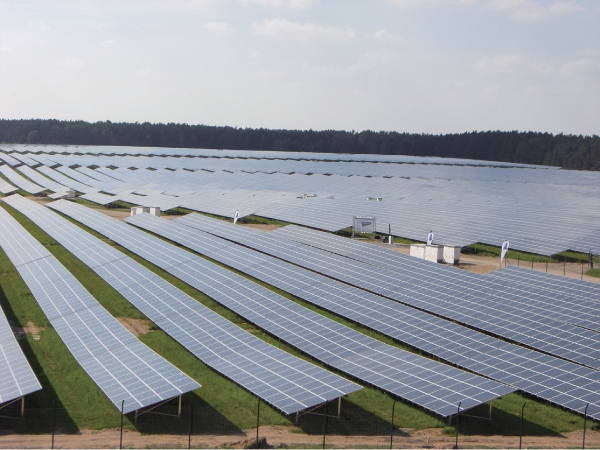 A raft of project completions in Asia, Europe and North America between March and June 2019 saw ReneSola take its PV portfolio past the 700MW mark, its latest financial results show.
The Shanghai-headquartered developer said this week it connected solar schemes in US (19.4MW), Poland (11MW), China (5.8MW) and Canada (0.6MW) throughout Q2 2019, pushing its global portfolio of finalised projects up to 735MW.
The milestone was achieved as the New York Stock Exchange-trading firm posted positive net income of US$5.1 million for the year's second quarter, a brighter turn of events after the losses recorded in Q4 2018 (US$4.4 million) and Q1 2019 (US$5.3 million).
A shareholder letter by CEO Shelley Xu outlined where and how ReneSola – a full-time developer since offloading its PV making unit in 2017 – will expand its solar portfolio going forward. Xu described the firm's pipeline of 1.4GW, 714MW of it late-stage, as a "massive opportunity".
ReneSola's boss acknowledged the "inherent uncertainties" surrounding its business focus on smaller PV ventures, backed by high-price power purchase agreements and feed-in tariffs. "In particular, projects may take longer than we expect to develop and monetize," Xu remarked.
What follows is the firm's state-of-play and plans across each of its target solar markets:
Asia
According to the latest count, ReneSola currently runs a 201MW portfolio of distributed PV in its home country China, soon to be joined by a further 5MW under construction.
The firm has so far targeted what it describes as "credit-worthy" commercial and industrial (C&I) offtakers, a segment analysts believe is already competitive in China without the need for subsidies.
The Chinese 201MW it runs on an IPP basis is scattered across the country's well-developed east, with Zheijang and Shanghai (65.8MW) and Henan (61.5MW) alone taking up more than half of the portfolio.
Elsewhere in Asia, the firm is working on a 9MW PV scheme in South Korea and a much larger venture, at 200MW of capacity, further south in Vietnam.
North America
ReneSola may only boast 19.6MW of operational US solar but the figure is poised to grow significantly in the future. At 306.7MW, nearly half of its current 714MW global late-stage development pipeline is marked for deployment in US soil.
This year, the firm is slated to complete community solar pipelines in New York (87.1MW) and Minnesota (19.6MW), as well as a distributed batch in Utah (9.2MW) and a fourth scheme in North Carolina (4.5MW). Further ventures in Florida (100MW) and Texas (65MW) are due to conclude development next year.
As the update explains, ReneSola's focus on US C&I and community solar rests on a belief these segments will yield higher revenues. Within the country, the firm said it is open to either early-stage purchases, co-developments and own-initiative greenfield schemes.
Across the border in Canada, the developer is following its grid-linking of 0.6MW this quarter by building a further 2.7MW PV instalment, due to finalise this year. This second batch will be backed by Ontario Power Authority's feed-in tariffs, which target community-friendly projects.
Europe
ReneSola lies among the early movers into one of the continent's currently talked-about PV markets. In Poland, the outfit is working on a 26MW shovel-ready pipeline of 1MW-sized projects and looking to sell an already developed 55MW lot.
The developer's Polish approach to date has been to tap into feed-in tariff auctions, a scheme the country is reforming this year. The firm claims to have reaped 13MW, 42MW and 26MW in small-scale PV contracts via tenders in 2016, 2017 and 2018, respectively.
ReneSola is eyeing a similar approach in Hungary, with plans to use 25-year feed-in tariffs to support a 33.6MW series of 0.5MW solar systems – 21.3MW of it already under construction – it wants to deploy between 2019 and 2020.
As the firm's update notes, its small-scale PV push will be helped along by a mix of conducive policy – Hungary's compulsory offtake rules – but also finance, with "competitive" project funding up for grabs from EU institutions and local banks.
Further west, the developer is targeting a 69MW solar pipeline in southern France. Across the border in Spain, ReneSola plans to tap into what it described as Europe's "highest solar radiation" to develop 12MW backed by private PPAs.