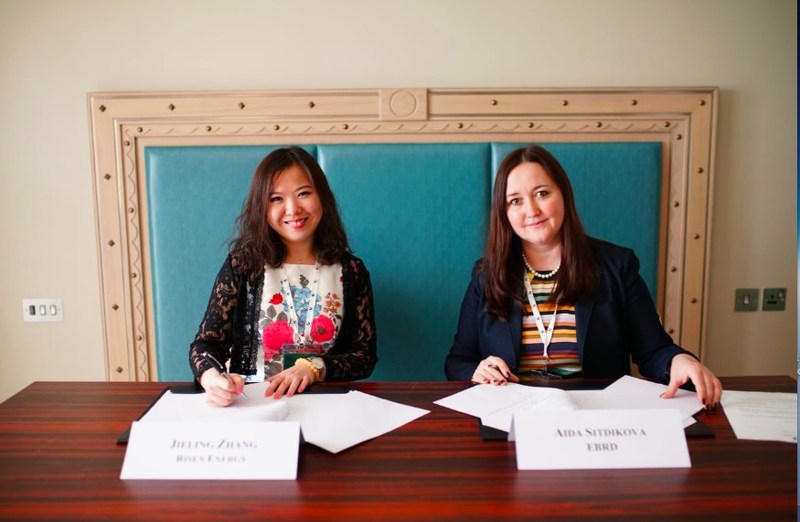 Chinese PV panel manufacturer Risen Energy has signed a mandate letter with the European Bank for Reconstruction and Development (EBRD) for financing for a 63MW PV project in Kazakhstan.
Risen Energy and the EBRD signed off on the mandate letter during the 27th annual meeting of EBRD, held on 10 May 2018 in Jordan.
Construction on the 63MW project will start in September and is scheduled to be completed in June 2019. The average annual power capacity is projected to reach 8,719 MWh after starting operations.
Earlier this year, EBRD and Risen Energy signed another mandate letter for financing of Risen Energy's 40MW solar project, also in Kazakhstan. Risen Energy is the first Chinese PV firm to build solar power projects within the country.
Zhang Jieling, director of project finance and investment at Risen Energy, said: "The partnership with EBRD opens a new chapter for Risen Energy's international project financing plan as it represents both a qualitative leap for and a significant step in the company's international expansion strategy.
"Ties with international multilateral organizations such as EBRD provide the company with a valuable opportunity to enhance its competence in and strategy for the development, financing and technology services of international projects."