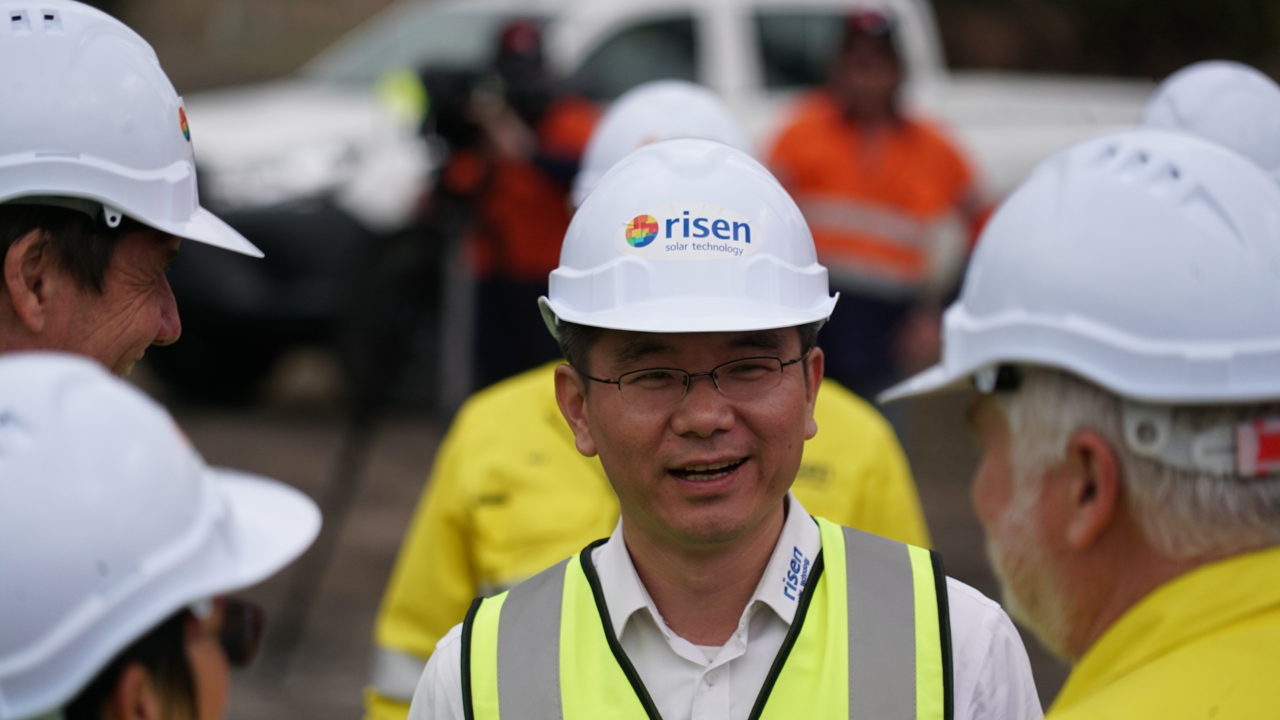 Risen Energy is planning to balloon its project construction work from 800MW in 2018 to 1.5GW in 2019.
The Chinese module manufacturer, developer and EPC firm is targeting a broad range of overseas markets in order to achieve this near doubling. Speaking to PV Tech at All Energy Australia this week, the firm laid out its plans.
"We are currently working on projects in Southeast Asia, West Asia, East Asia, South America, Australia and Europe and they will be our continuous key overseas markets in 2019," said Eric Lee, general manager, Australia. "We are aiming to become one of [the] global leading EPC companies in renewable projects with our own bankable and creditable solar PV and battery storage products being a strong competitive advantage.
"We have been providing our EPC services to dozens of projects in Europe and Asia. We have a very strong engineering design team in Spain and an experienced full EPC team in Australia. We are currently constructing our Yarranlea Solar Project in Queensland by ourselves and a few large-scale solar projects in Asia and Europe for others," said Lee.
Risen has recently started work on a 5GW monocrystalline manufacturing plant and told PV Tech the high-efficiency modules would provide a particular edge in the right project conditions.
"We believe this product and technology will be well received in high-population-density countries," said Lee. "The new high-efficiency cell products will significantly reduce the EPC costs and increase the financial return to investors."