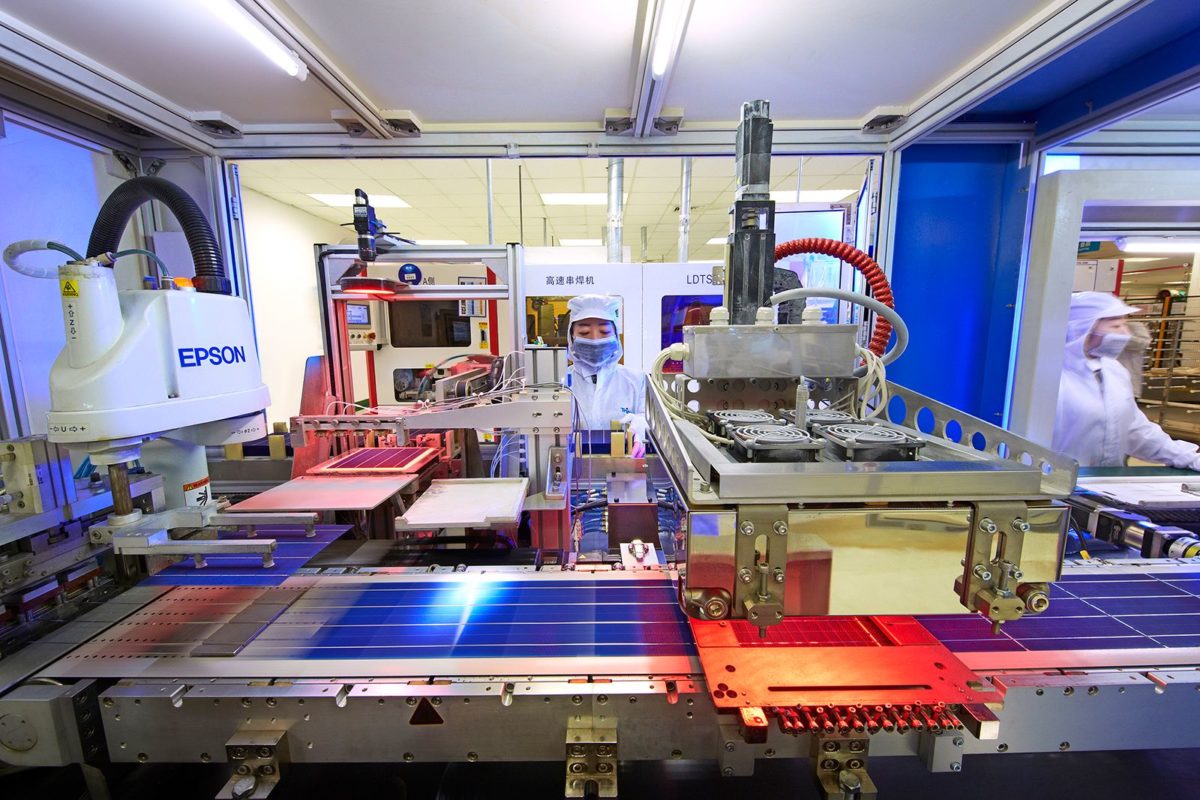 US-based investment firm ROTH Capital Partners expects as much as 34GW of solar production overcapacity in China in 2018 as a result of the "stark policy pivot" by the Chinese government, which imposed sector caps and feed-in tariff (FiT) mechanism reductions to drastically cap solar installation growth, last Friday.
In an investor note issued Monday, ROTH Capital highlighted the critical role China plays in the global solar supply chain, given its manufacturing dominance and lead position in PV deployments, which topped 53GW, with over half the global installed market in 2017.
With activity in the two strongest sectors, utility-scale and distributed generation (DG) markets effectively halted through 2020, ROTH Capital highlighted:
"Our initial estimates suggest we are due for a potential massive 20-30GW of annualized overcapacity in the coming months and quarters without a clear catalyst of rebalance. We expect to see a rapid deterioration in ASPs through the entire supply chain (module all the way to poly), while downstream players will benefit."
As a result, ROTH downgraded its deployment forecast for China in 2018 to 35GW, compared to its previous forecast of 52GW. This would effectively result in a net PV module manufacturing overcapacity of as much as 34GW.
The investment firm also downgraded its global installation forecast by 8GW for 2018, to 91.7GW.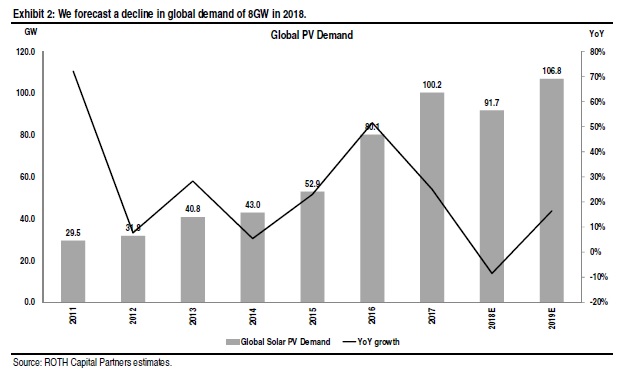 In the critical solar cell manufacturing sector, which has been rapidly expanding, due to the migration to PERC (Passivated Emitter Rear Cell) technology and P-type monocrystalline wafers as part of an industry shift to higher conversion efficiency modules, ROTH expects the sector to add around 19GW of new solar cell capacity in 2018, with a significant share being added in the second half of the year.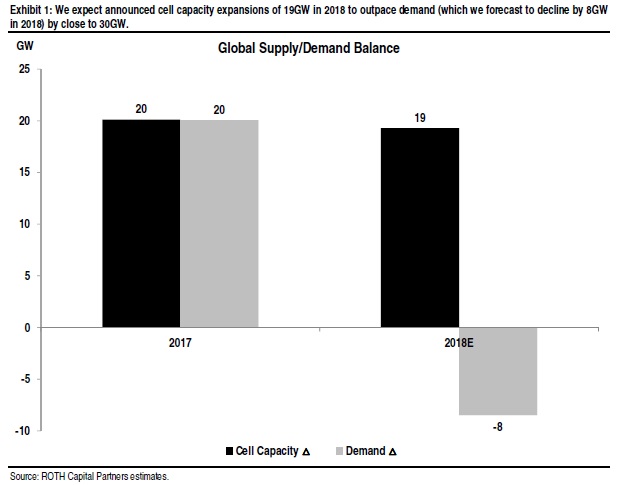 However, ROTH Capital noted that such expansions could be halted, once the dust settles on the sudden change to China's policy on solar growth.
Indeed, the Friday announcement, "2018 Solar PV Power Generation Notice" by Chinese government agencies, came a day after the largest trade exhibition ended in Shanghai. ROTH Capital echoed the fact that despite days of meetings with leading PV companies at SNEC, there was no warning of what was about to happen.