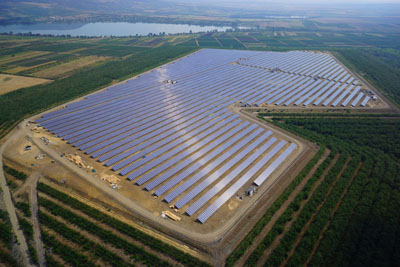 innogy, the renewables unit of RWE, made its debut on the stock exchange Friday — orchestrating the largest IPO in Germany since 2000.
The final official price of EUR 37,30 per innogy share was above the final placement price of EUR 36. Following the start of trading, innogy will be supported by its majority shareholder — RWE AG — along with a varied investor group. RWE, who boasts a 75% claim of innogy, will receive proceeds of EUR 3 billion from the sale of existing shares.
innogy intends to use the EUR 2 billion in proceeds from the placement of these shares to finance future investments in the renewables and grid & infrastructure business areas, as well as in retail innovations.
Peter Terium, chief executive officer of innogy SE, said: "Ten months ago, we set out with a very ambitious goal – to create an innovative green energy company, which has the strength and independence to define the energy of the future. Today has shown that we are on the right track.
"With today's IPO, we have put behind us an important but tough piece of work. Yet the real task still lies ahead of us. Our investors trust us and we intend to capitalise on that tailwind. When talking to our employees, there is a clear sense that we will join together in harnessing this unique opportunity to rethink energy and actively shape the energy transition."
With 40,000 employees, the innogy group has set its goals on an EBITDA of between EUR 4.3 and EUR 4.7 billion next year. In total, innogy plans to invest around EUR 6.5 billion in its three core business areas — Grid & Infrastructure, Renewables and Retail between 2016 and 2018.