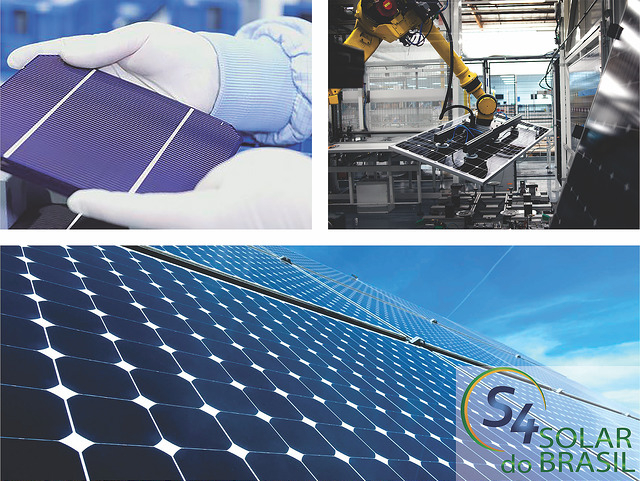 Brazilian-based solar project developer S4 Solar do Brazil expects to start producing PV modules in Brazil before the end of 2016, after being granted an exempt import tax on production equipment and materials.
S4 Solar noted that the 12-year exemption under the PADIS (Programa de Apoio ao Desenvolvimento Tecnológico da Indústria de Semicondutores) privilege was the final hurdle to overcome to establish production in the country and said it was the first to receive such a tax exemption.
The company had first announced plans for a 100MW module assembly plant in mid-2014, highlighting the challenges start-ups face in establishing production in the country.
However, S4 Solar noted that it would also be producing glass/glass modules at its plant near Recife in Pernambuco state and had increased initial capacity plans to 200MW, partially based on demand from customers.
Joao Eugenio Medeiros, President and Founder of S4 Solar said, "This was the last missing piece in the puzzle. We already have selected our future manufacturing site near Recife in Pernambuco, secured our supply chain of all materials needed to make PV panels, and we have specified and selected our production equipment. In the past years we have developed numerous PV projects in the total amount of over 1 GW, we have significant letters of intent for foreign project intending to benefit from our innovative glass-glass technology, which we will soon implement in our 200 MW production line with one of our partners. We expect to make first standard panels in Pernambuco before the end of 2016. We will finalize additional projects and cooperation contracts on the upcoming Intersolar Show in Munich, Germany."
The company had previously partnered with Meyer Berger and Jinchen Machinery Co for module assembly equipment.
According to PV Tech's ongoing PV capacity expansion announcements analysis, Brazil currently has over 1.6GW of primarily module assembly plans, since the beginning of 2014.