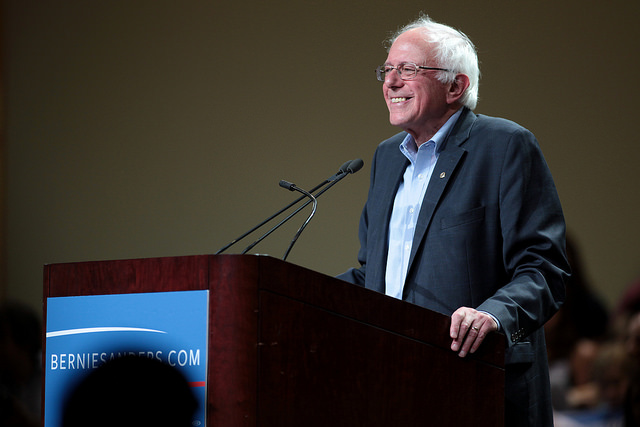 Democratic presidential hopeful Bernie Sanders and state governor Brian Sandoval are among those to have criticised Nevada's Public Utilities' Commission (PUC) for voting to approve changes to the state's net metering policy.
According to reports on local radio station KRNV and website MyNews4.com, on Friday the PUC, which regulates the state's electricity industry, voted 3-0 to implement new rates for net metering customers that have proved hugely unpopular with the rooftop solar industry, its customers and its supporters.
The plan to phase out the support scheme, which compels utilities to purchase power from rooftop solar customers at retail rates, was however extended to a 12-year "gradualism" plan, rather than the four years' phase out originally proposed to the commission by Nevada's main utility, NV Energy.
Sanders was in Nevada for two stops on the campaign trail in Las Vegas over the weekend and said it was "beyond comprehension" what the PUC had done in originally approving the plan in December.
"It is beyond my comprehension what your Public Utility Commission did in Nevada. We should be expanding solar," the Las Vegas Sun reported Sanders as having said.
"If we invest properly in solar, we can lead the world in combatting climate change."
Nevada governor Brian Sandoval expressed his disappointment with the PUC's decision for not protecting existing solar rooftop customers.
"While I have respected the commission and its deliberations by not influencing its process, the PUC did not reach the outcome I had hoped for. I remained optimistic that the commission would find a solution that considered the economic consequences to existing rooftop solar owners," Sandoval said in a statement.
"Today's decision does not go far enough to protect their interests".