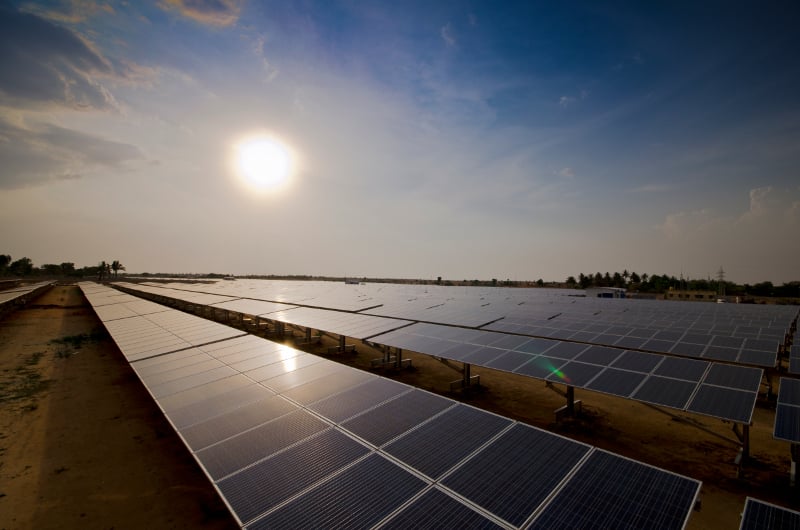 Softbank's JV, SB Energy has won all 200MW available in the latest solar auction in the Indian state of Karnataka with a tariff of INR 2.82/kWh (US$0.041), a rise from the most recent Indian auctions
The only other competitor in the auction for the tender issued by Solar Energy Corporation of India (SECI) was Tata Power Renewable Energy (TPREL), which put in a bid of INR 2.83/kWh.
Mudit Jain, consultant at Bridge to India, said that tariffs between INR 2.65-3/kWh will persist until either a duty is imposed or module prices decrease.
Maharashtra's latest 1GW auction attracted lower winning bids of between INR 2.71-2.72/kWh (US$.0.04), staying almost flat with the previous PV auction in Andhra Pradesh, which saw winning bids between INR2.72-2.73/kWh.
Bidding in the overall Indian solar industry has been deemed irrationally aggressive by 70% of CEOs responding to a recent survey from consultancy firm Bridge to India, however, sentiment remains upbeat about growth prospects and the overall industry.