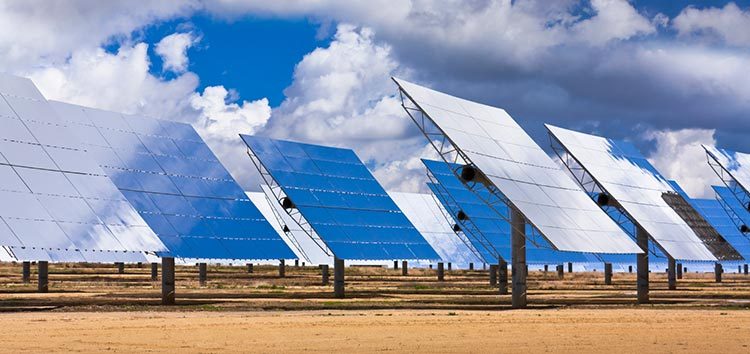 A group of developers, including Scatec Solar, are renegotiating the terms of their power purchase agreements (PPA) with the Egyptian government in an effort to keep them on the existing timetable.
Enel Green Power had previously confirmed that it had put its operations in the country on hold. A second consortium that won capacity in Egypt's oversubscribed solar tender was also reported to be ready to walk away. Talks between investors, developers and authorities have sought to address concerns.
The main objection is the use of local arbitration, which investors want to see moved overseas. This particular issue has seen development banks and other international investors including the EBRD, EIB and Saudi Arabia's Islamic Development Bank put their involvement on hold.
The EBRD had set aside US$500 million for Egypt's 2GW solar programme.
Scatec Solar, which is the lead developer on one 50MW project and the finance partner for five others, told PV Tech it is hopeful that an agreement can be found.
"Scatec Solar, along with several other developers, is prepared to accept a reasonable compromise to enable the planned investments," Terje Osmundsen, SVP business development at Scatec Solar told PV Tech. "A compromise would need to be found taking into account the interests of Egyptian Electricity Holding Company (EEHC), the developers and the lenders. We assume this would entail an adjustment of the main commercial terms of the PPA, including the tariff, for an acceptable offshore dispute resolution and, potentially, added security related to the conversion of currency."
All the successful parties in the tender have until October to obtain financing. With many international players unwilling to participate under the current conditions, Scatec and others are left to look elsewhere.
"We are currently working with Egyptian commercial banks to obtain financing," said Osmundsen, "but we still believe international funding in partnership with local banks clearly is the best solution for the success of the solar power programme and for Egypt in general.
"We trust Egypt's authorities are still well aware of the multiple benefits of the solar programme, and therefore is interested in finding a reasonable compromise that will ensure the successful implementation of the impressive and ambitious programme, which will contribute to drive national development and improve the country's infrastructure," added Osmundsen.