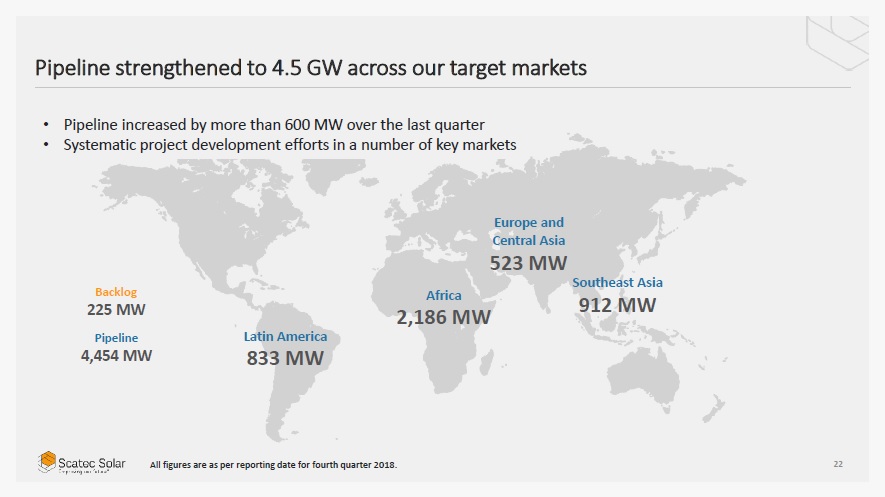 Independent solar power producer Scatec Solar has reported strong 2018 financial results, having reached 584MW of plants in operation and another 1,071MW currently under construction in six countries.
Scatec Solar reported full-year 2018 revenue of NOK 4,725 million (US$554.5 million, up from NOK 1.7 billion in 2017.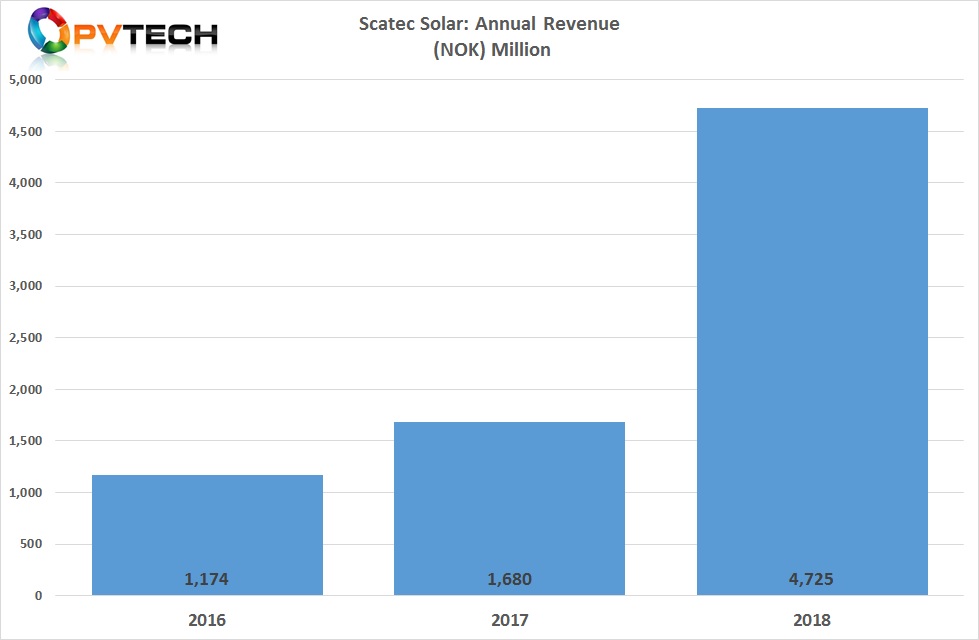 EBITDA reached NOK 961 million (US$112.78 million), up from 792 million in 2017. Cash flow to Scatec Solar's equity across all business segments reached NOK 481 million (US$56.44 million) in 2018, compared to NOK 265 million in 2017.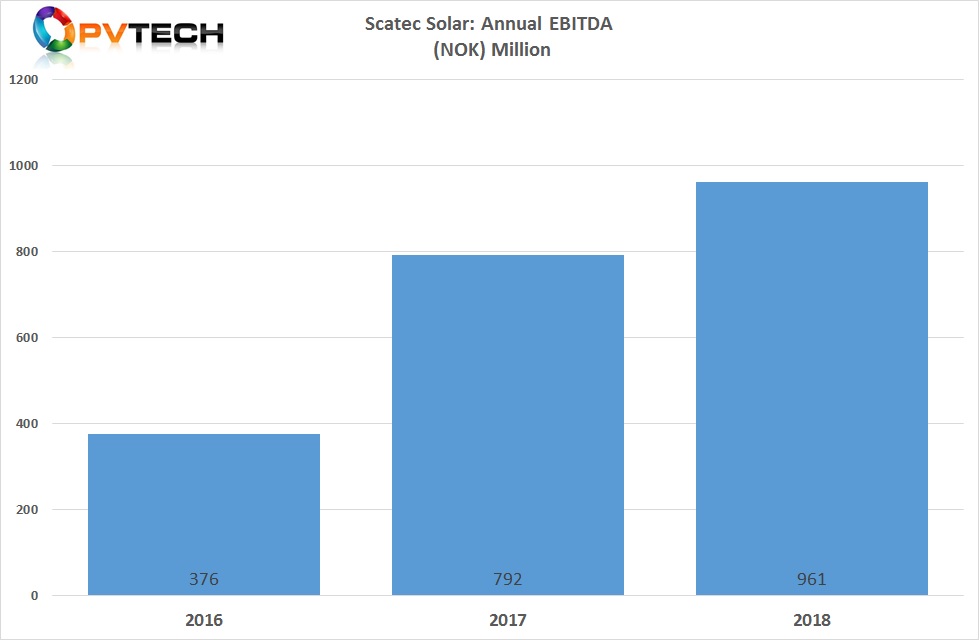 Raymond Carlsen, CEO of Scatec Solar said, "The fourth quarter has been one of the most eventful quarters ever for Scatec Solar. We have grid connected new projects in Brazil and Malaysia, increasing our total installed capacity to 584MW. We have also reached major milestones with financial close and start of construction for new solar plants in Argentina, Malaysia and Ukraine, as well as continued high construction activity across six countries as we realise 1.1GW of new capacity."
Projects under construction also include South Africa (258MW) and Mozambique (40MW).
The company also noted that its project pipeline increased by more than 600MW in the fourth quarter of 2018, totalling 4.5GW.