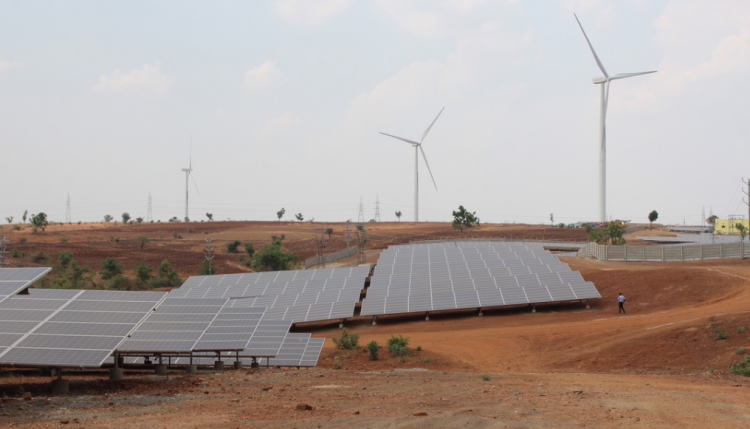 Solar Energy Corporation of India (SECI) has issued a Request for Selection (RfS) document for 2.5GW of hybrid wind and solar projects to be connected to the Interstate Transmission System (ISTS).
The minimum capacity for a single bidder is 200MW, with a maximum of 500MW. The minimum project size at a single location is 50MW. 25-year power purchase agreements (PPA) will be signed with SECI. An upper ceiling tariff has been fixed at INR2.93/kWh (US$0.043).
India approved its National Wind-Solar Hybrid Policy in May before approving a 2.5GW tender plan, which was praised by consultancy firm Bridge to India, as it did not expect existing wind or solar projects to find a viable means of switching over to hybrid technologies.
However, Delhi-headquartered firm Hero Future Energies inaugurated the country's first such hybrid project in Karnataka in April by retrofitting an existing wind plant with solar, but for industrial offtakers,