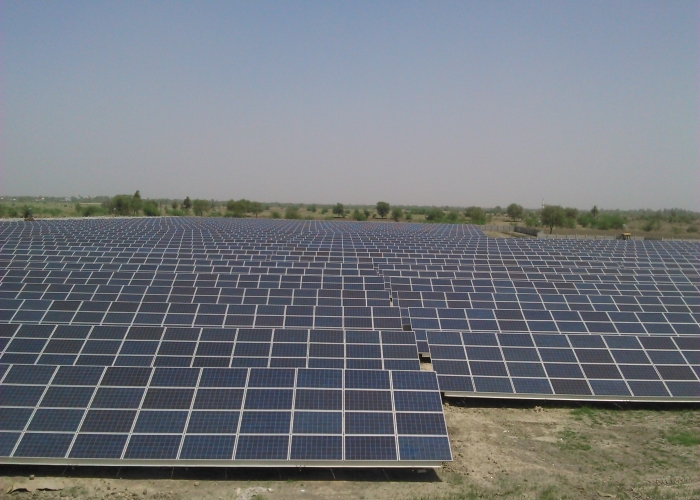 Solar Energy Corporation of India (SECI) is tendering for 750MW of solar capacity in Rajasthan with the benchmark tariff to be combined with viability gap funding (VGF) set at just INR4/kWh (US$0.06) for the first time.
As reported by PV Tech in August, India's central government planned to alter the benchmark tariffs that are combined with VGF, which is a form of funding support from the government.
The previous INR4.43/kWh benchmark was to be moved to just four rupees in any state that has already seen tariffs fall below INR4.50/kWh. At the time, only Rajasthan had seen bids fall below this level with successful submissions from Fortum (4.34), Shapoorji Pallonji, Adani and Mahindra Susten (4.35).
This is why these latest tenders in Rajasthan have seen their benchmarks dropped. In this case, SECI has issued two separate tenders: 500MW in the Bhadla Phase III solar park, and 250MW in the Bhadla Phase IV solar park. Both tenders come under National Solar Mission (NSM) Phase II, Batch IV.
The tariff reduction is expected to make solar PV more attractive to distribution companies that can buy solar power at the more attractive rate.
Unlike Rajasthan, tariffs will be set at INR4.50/kWh in states that have yet to see a tariff go below the 4.50 rupee threshold.
Yesterday Ministry of New and Renewable Energy figures revelaed that India had surpassed 8.7GW of solar capacity, with Rajasthan in second place in terms fo state-wide additions with 1301.15MW.