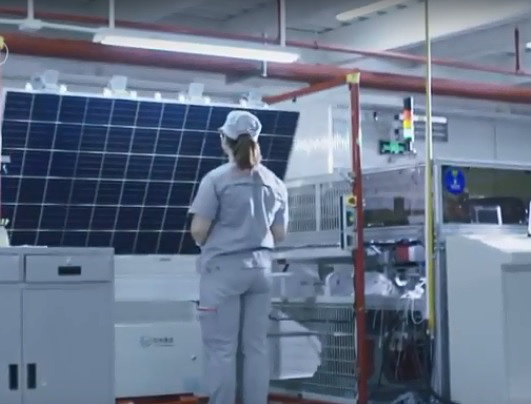 China-based PV module manufacturer Jiangsu Seraphim Solar System Co (Seraphim) has started production at its module assembly plant in Eastern Cape, South Africa to circumvent recently imposed import duties by India on China produced modules.
Seraphim said that it was already producing frameless glass/glass modules at its new manufacturing plant in East London IDZ, Eastern Cape, South Africa that will see deployment in harsh environments in India, notably floating solar (FPV) projects.
The company said that India had a growing pipeline of almost 200MW of floating solar projects, and more than 1GW of projects in various advanced planning stages.
The new plant has a nameplate capacity of 300MW and was established in partnership with ILB Helios Southern Africa and Industrial Development Corporation of South Africa to supply modules to the local market.
The plant was said to be highly automated with an investment of US$14 million.
PV manufacturers such as SunPower, JinkoSolar and JA Solar, previously had small module assembly plants in South Africa. South Africa is also exempt from the US Section 201 tariffs.