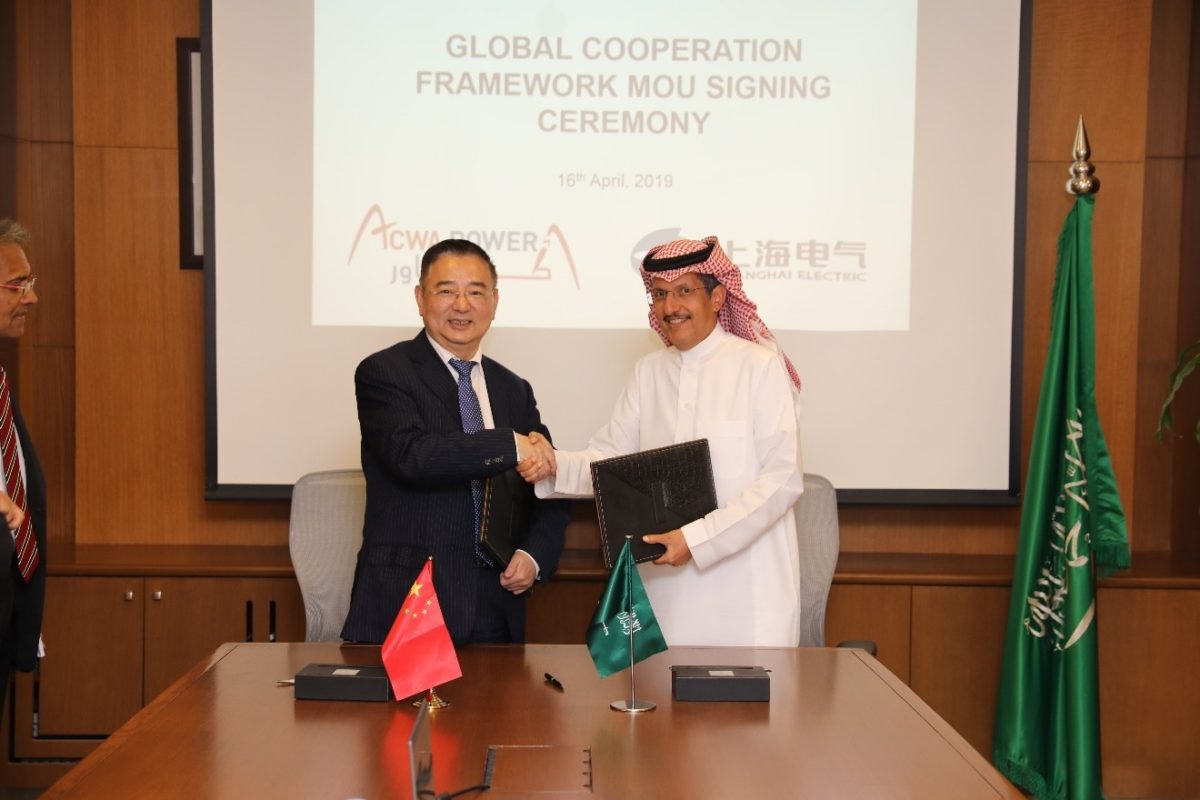 Shanghai Electric Group has signed off on a Memorandum of Understanding (MOU) to partner with Saudi Arabia's ACWA Power on renewable-energy projects across the globe.
Both parties signed off on the MOU during a visit by Shanghai Electric's Chairman and CEO Zheng Jianhua to Saudi Arabia on April 16. This partnership covers a whole range of renewable-energy projects, including PV, desalination development, thermal, solar thermal, wind and combined cycle power generation. Any estimates about the number of projects set to be developed were not disclosed.
Zheng noted: "This win-win partnership will allow us to work more closely with ACWA Power to develop clean-energy projects globally and to build our brand internationally as we continue to expand operations along initiative countries."
Shanghai Electric has made efforts to expand overseas over the last couple of years. In 2018, the company's overseas business income exceeded US$1.67 billion. The company has already established several new enterprises in Vietnam, India, Saudi Arabia, Iraq and Malaysia.