Diversified renewable energy firm Shunfeng International Clean Energy (SFCE) reported a 21% increase in revenue for 2017, driven by a 72.7% increase in PV module sales, while losses for the year were significantly reduced.
SFCE reported revenue of RMB 10,017.4 million (US$1.6 billion) in 2017, up 21% year-on-year. The primary reason for the increase was an increase in total solar product sales, which increased 30.6% to 3,859.2MW, up from 2,954.6MW in 2016.
However, the increase in revenue was partially offset by PV module ASP declines of 17.2%.
PV module sales topped RMB 1,785.3 million (US$283 million), a 43.2% increase over the prior year. PV module sales were 2,475MW, compared to 1,433.2MW in 2016.
With end-market demand in China topping 53GW in 2017, China accounted for 74.9% of sales, compared to 67.8% in 2017.
External wafer sales volume declined in 2017 to 37.6MW, down 32.6% from the prior year, while solar cell sales volume fell 8.1% to 1,346.6MW.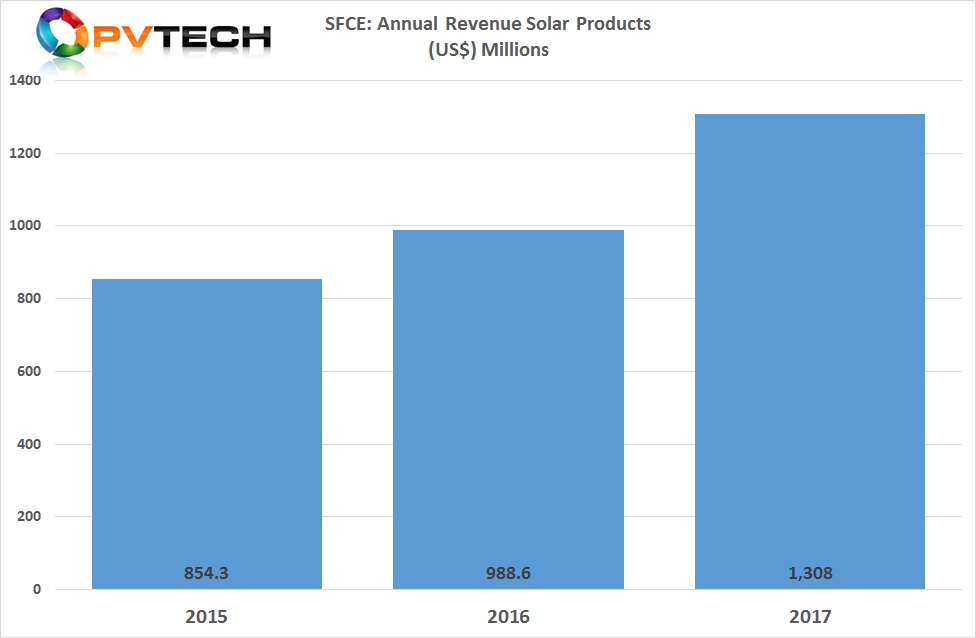 The increase in revenue was also supported by its PV power plant operations. SFCE reported revenue increased by 18.4% from 1,291,875MWh in 2016 to 1,529,406MWh in 2017. This was due to new project completions and grid connections.
SFCE's PV power plant O&M subsidiary meteocontrol also increased revenue by 15.9% to RMB127.5 million in 2017.
SFCE had previously announced that it would continue to report a net loss for 2017, due to product ASP declines and PV power plant grid curtailments in China. However, the lack of impairment charges supported a major reduction to the losses, which were RMB 67.2 million (US$10.65 million) in 2017, down from RMB 1,717.6 million in 2016.