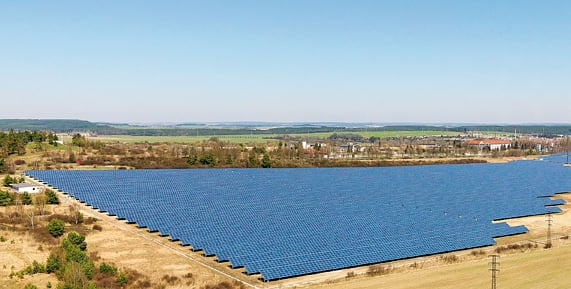 Diversified renewable energy firm Shunfeng International Clean Energy (SFCE) has warned that it expects to report a loss in 2016 of around US$133 million (RMB 923 million) due to a catalogue of issues.
SFCE said that two of its previous acquisitions, Suniva and Lattice Power had generated losses for the year, while its existing PV power plant portfolio continued to suffer from grid curtailment issues in various regions in China. The company also highlighted increased interest expenses related to the construction of PV power plants in the year that also contributed to overall losses in 2016.
SFCE noted that majority-owned US-based PV module manufacturer Suniva, which recently completed a production capacity expansion was expected to generate losses of around US$16.3 million in 2016 after reporting losses of around US$7.4 million in the first half of the year.
US-based semiconductor firm, Lattice Power was said to generate losses of around US$19.5 million in 2016, due to severe market competition and higher R&D expenses. SFCE would also recognise an impairment charge of approximately US$28.9 million on its investment in Lattice, which was acquired in 2015.
However, the key losses would be attributed to its existing PV power plant portfolio. Ongoing grid curtailment issues in Xinjiang, Gansu and Qinghai provinces meant the loss of approximately 600,000,000 kWh in potential electricity generation that equated to around US$69.3 million in lost revenue in 2016.
SFCE had previously noted in reporting first-half year financial results that in the region of Xinjiang, it had estimated a revenue loss on approximately 300,300,000 kWh of approximately US$36.8 million.
SFCE also noted that PV power plant project finance costs in the second half of 2016 had increased approximately 8.4% compared to the first half of the year and interest expense increased approximately 35% or around US$35.4 million.