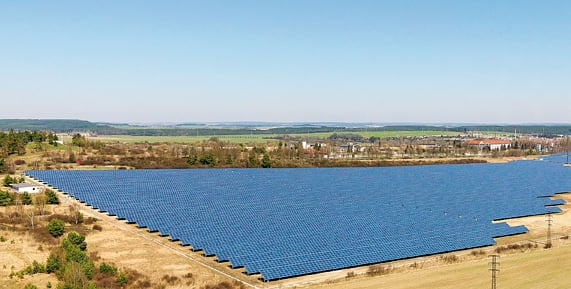 Diversified renewables firm Shunfeng International Clean Energy (SFCE) has warned that it expects profits for the first half of 2016 to be more than 80% below the prior year period, due to PV power plant curtailments in China and losses accrued from two key acquisitions, Suniva and Lattice Power.
In a financial statement, SFCE noted that PV power plants owned by the company in the region of Xinjiang, China were impacted by grid curtailment issues with an estimated revenue of loss of RMB 246 million (US$36.8 million) on lost electricity generation of approximately 300,300,000 kWh, despite the volume of power generated by the company increasing in the period. SFCE did not say in the statement when the curtailment issues would be resolved.
SFCE also highlighted that it was impacted by losses of RMB 44 million (US$6.6 million in the first half of 2016, attributed to its 63.13% majority shareholding in US-based PV module manufacturer, Suniva Inc. The company completed the acquisition in October 2015.
Suniva recently highlighted that was near completion of its manufacturing facilities expansion in Georgia and Michigan to 430MW. The company has been operating for nine years.
SFCE also noted that its acquisition of US-based gallium nitride (GaN) on silicon LED producer, Lattice Power in August, 2015 had led to reporting loss of approximately RMB 100 million (US$15 million) in the first six months of 2016.
Increased expenses in relation to new loans and financing of new PV power plant projects in the reporting period meant finance costs increased more than 60%, compared to the first half of 2015, according to the company.
The expansion of solar product sales to overseas markets and the impact of competitive ASPs in its key China market led to distribution and administrative expenses increasing by approximately 30% as compared to the first half of 2015.
Bad-debt collections also declined in the reporting period to RMB 70 million (US$10.4 million), compared to RMB 430 million (US$64.4 million) in the first half of 2015.
As a result of the issues, the 80% decline in expected losses, compared to the prior year period profit of RMB 172.5 million (US$25.8 million) indicates a profit of only around US$5 million is being guided.
SFCE previously announced that it was seeking to sell its solar PV manufacturing operations to major shareholder and Hong Kong property tycoon, Kin Ming Cheng for around RMB 5 billion (US$760 million).
SFCE said it would release first half year results in August.