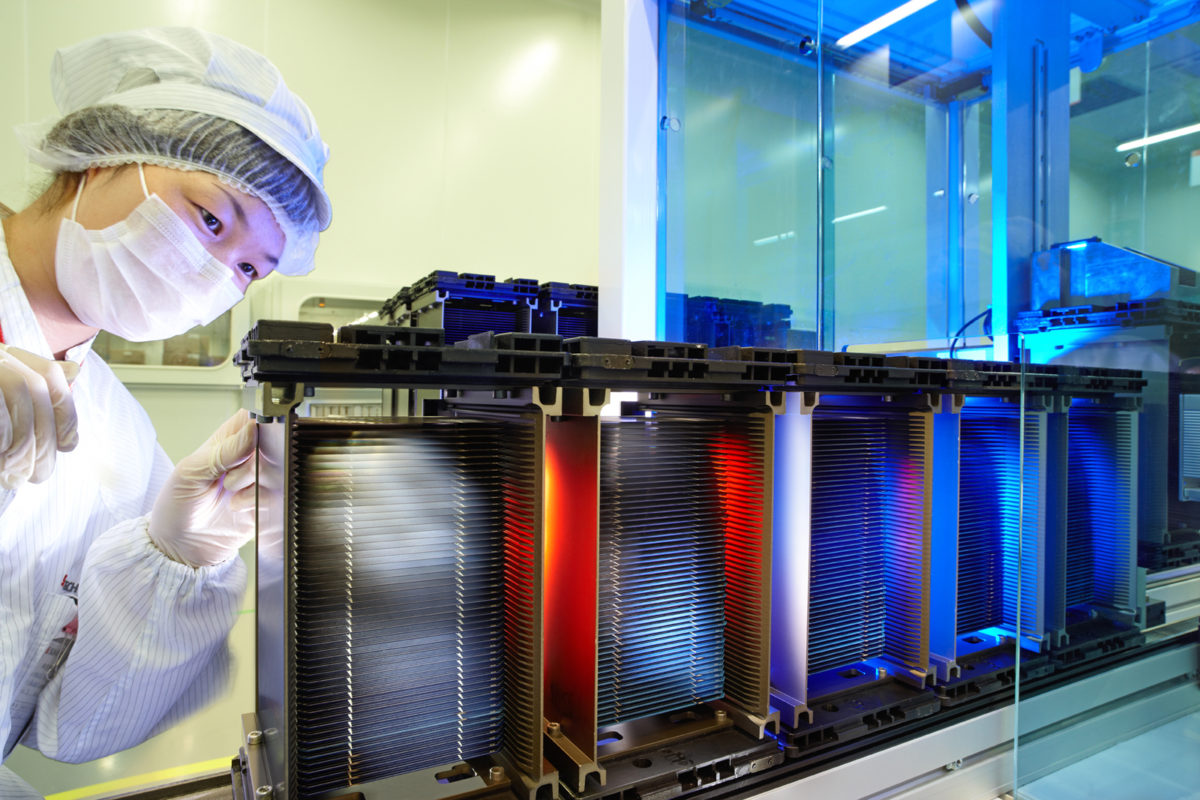 Diversified renewable energy firm Shunfeng International Clean Energy (SFCE) confirmed full-year 2018 losses of around RMB 1,706.0 million (US$254 million), while shipping a record 3.3GW of solar modules from its two manufacturing operations, Wuxi Suntech and Jiangsu Shunfeng Photovoltaic Technology Company.
SFCE is close to an agreement to sell its manufacturing operations to major SFCE shareholder and Hong Kong property tycoon, Kin Ming Cheng for RMB 3,000 million (US$446.94 million), via a subsidiary, Asia Pacific Resources Development Investment Limited.
PV module shipments were 3,301.10MW in 2018, up from 2,475MW in 2017, an increase of 826.1MW or 33.4% in the previous year.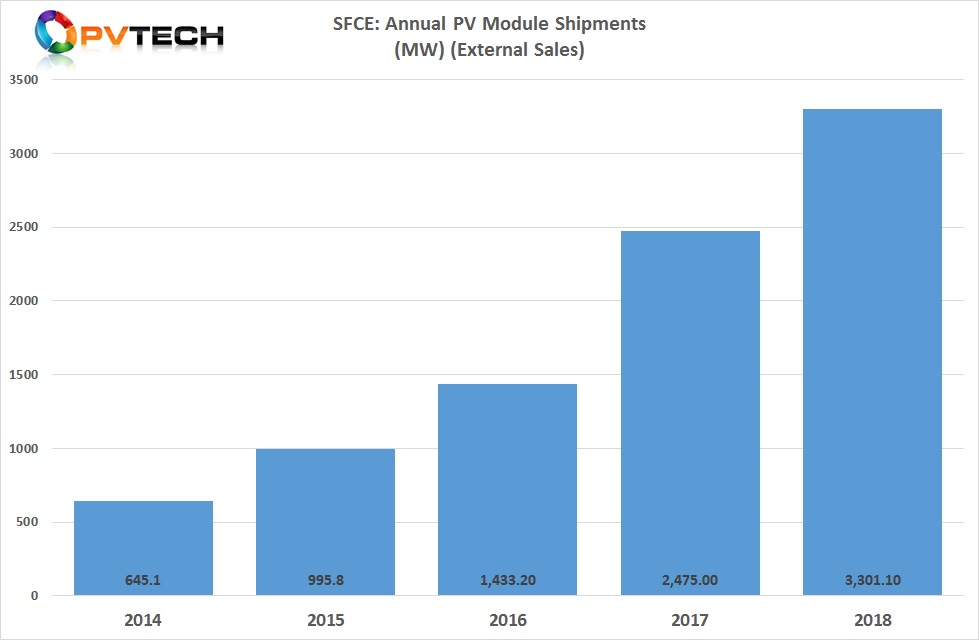 However, revenue from module sales only increased by 17%, year-on-year, due to average selling prices (ASPs) declining by 12.5% from RMB 2.4/W in 2017 to RMB 2.1/W in 2018.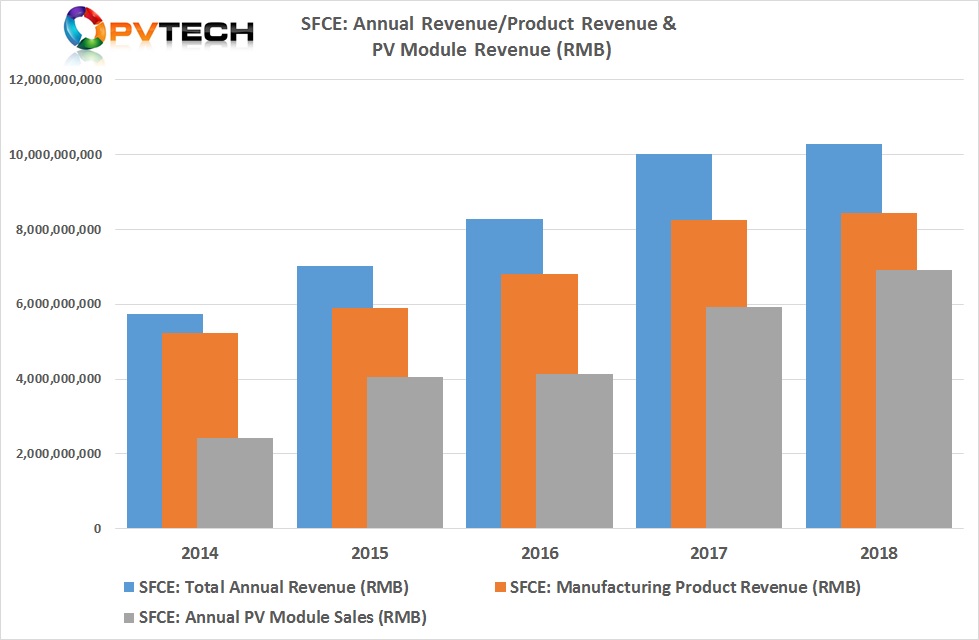 ASP declines were due to the China 531 New Deal being in place at the of May, 2018, effectively cutting support for utility-scale and Distrbuted Generation (DG) projects. No new support mechanisms have been confimed to date.
Total solar product shipments in 2018 (wafer, cell and modules) were 4,507.9MW, representing an increase of 648.7MW or 16.8% from 3,859.2MW in 2017. Sales of solar products accounted for 80.5% of total revenue in 2018.
China-based customers represented approximately 53.7% of sales in 2018, while ovserseas customers represented 46.3% of the Group's total sales.
Solar wafer revenue decreased by RMB 2.9 million, or 13.2%, from RMB 21.9 million in 2017 to RMB 19.0 million, down 9.3% as shipment volumes declined to 34.1MW in 2018, down from 37.6MW in the previous year.
Solar cells revenue declined the most in 2018. Sales were down 41.6%, from RMB 2,011.2 million in 2017 RMB 1,174.8 million in 2018, due to shipments down and ASP declines of 33.3%. Solar cell average ASPs went from RMB 1.5/W in 2017 to RMB 1.0 per in 2018.
Revenue from PV power plant operations and services increased by 7.5% from RMB 127.5 million in 2017 to RMB 137.0 million in 2018. The majority of SFCE's power plants completed on-grid connection before 2018.
SFCE reported total revenue of RMB 10.29 billion (US$1.53 billion) in 2018, an increase of 2.7% from the previous year.
As reported, SFCE reported report a loss in 2018 of approximately US$254 million, due to PV product ASP declines and impairment charges to its manufacturing operations.