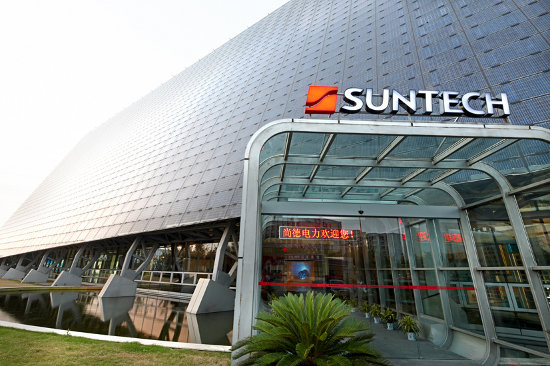 Updated: Diversified renewables firm Shunfeng International Clean Energy (SFCE) is seeking to sell its solar PV manufacturing operations to major shareholder and Hong Kong property tycoon, Kin Ming Cheng for around RMB5 billion (US$760 million).
SFCE said that it had signed a non-legally binding memorandum of understanding with Asia-Pacific (China) Investment Management Ltd, owned by Cheng in respect to selling its manufacturing operations, which includes Wuxi Suntech to focus on its downstream business and other clean energy strategies including LED lighting.
"We are very delighted to enter a MOU with Asia-Pacific (China) Investment Management Ltd.," said Eric Luo, SFCE Executive Director and CEO. "Since 2015, SFCE is driving a strategic transition with the core focus being shifted from heavy-asset based manufacturing business to light-asset based service business. The Company will continue its business on the solar power generation, solar projects development, EPC and O&M, while proactively explore and expand energy management contracting business and other clean energy technologies and applications, include LED lightings. We are firmly committed to transforming SFCE into a world's leading integrated clean energy solutions provider."
However, in a statement announcing the planned sale, SFCE did not detail what manufacturing operations would be included in the deal and when the deal could be expected to be completed.
Cheng is also a major shareholder in bankrupt LDK Solar.
SFCE also acquired a 63.13% equity interest in US-based integrated cell and module manufacturer, Suniva in October 2015, and planned to expand capacity to take advantage of the booming US solar market and avoid anti-dumping duties.
PV module manufacturing capacity at Wuxi Suntech was around 2GW at the end of 2015, while Suniva had a capacity of 200MW with plans to double production.